Even if you're a small company, you can design an SEO plan that will help you stay relevant in your industry.
Continue reading to find out all you need to know about small business SEO, including why it's vital and how to design a strategy for your company on a modest scale.
What is SEO for small businesses?
Small Business SEO is the practice of increasing the visibility of your small business' website on Google SERPs so that it rates high and appears in search queries related to what you sell.
Small business SEO should not be confused with local SEO, which helps firms appear in location-based searches rather than generic results. Some small firms, on the other hand, may wish to capitalize on local traffic; if this is the case, your small business strategy will incorporate local measures.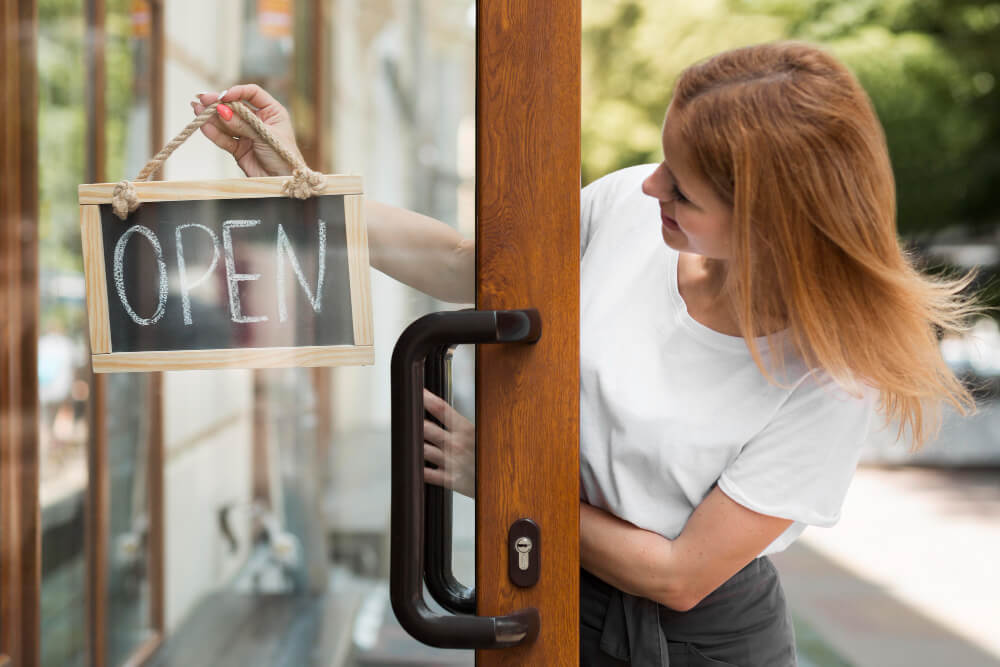 Is SEO good for small businesses? 
Small companies need SEO since it allows them to create organic traffic without having to spend on ads in SERPs or other channels. When your website appears in search results, it becomes more accessible and attracts more traffic, which helps you produce interaction, revenue, and build a clientele.
If you don't optimize your website, your competition may be the ones who appear in search results, and your target audience may be unaware that you exist.
Let's look at how to optimize a website for a small business.
Small Business SEO Strategy
Small businesses don't need a very large team to get things working, SEO doesn't require a huge crew or a hefty expenditure. Many of the measures you may take are free and easy to complete.
Let's look at how to handle SEO for a smaller company.
Consider the phrases your customers are likely to use to find your products or services on the internet. Are your consumers more inclined to use a professional word or a slang phrase?
When writing about your content, giving names to your pages, and even choosing URLs, keyword research may help you find the appropriate terms to include on your website.
You will learn the most relevant phrases to include on your website while writing about what you have to offer, as well as the search terms that people use to find items like yours. Your keywords should assist you advocate your unique offers and stand out in your niche as a small business.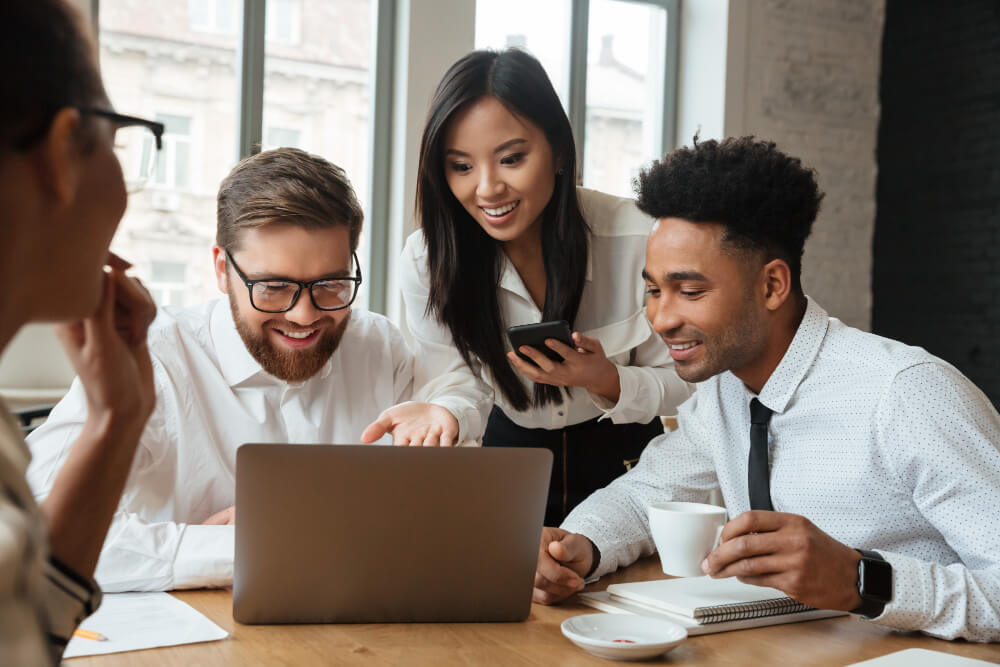 Concentrate on your specialties
Remember that you're up against other businesses for internet attention from potential clients. Look for phrases that connect to your market differentiators, such as your unique offers or geographic location, to emerge above the pack in web searches for your sector.
Keywords purchased as part of a pay-per-click campaign, in which an ad for your brand shows above or below the free search results, face intense competition. Each time your link is clicked, you pay the search engine firm. If you don't have a large budget, you'll have to focus on specialized keywords once again.
Improve the on-page SEO of your website
Meta tags and image alt text are examples of on-page SEO factors. These elements notify Google about what's on your site and provide searchers with further information about what they'll see.
Meta Tags: For small business SEO, meta tags are key. Because there may be a lot of competition, employing precise meta descriptions and meta tags helps Google find you in the proper results for the queries that are most relevant to your business.
The headlines you use to describe the material on your page are called meta titles. When writing them, try to use a relevant term to describe the primary theme of your website.
Meta descriptions are an overview of your page that explains what you do. This brief is only displayed in search results, so make sure to include your target keywords when creating it.
Alt Text: Google is good at decoding words on your website, but it has not yet discovered exactly how to analyze the images. Search engines seek for "alt text," a brief textual description (a few words) of each picture on a website, to comprehend what's displayed in a photo or graphic.
When creating alt text, be sure to precisely explain what is seen in the image, but also attempt to add your company's name or a few keywords connected to your industry. Screen readers may employ your descriptions to describe an image on a webpage, ensuring that your website is accessible.
Get backlinks from websites that are relevant: Getting backlinks from relevant sites is an excellent approach for a small business to develop authority in the SERPs, as Google trusts sites with high domain ratings. Audiences will trust you more if they see connections to your site on pages they trust.
Here are several methods for obtaining backlinks:
List your business on related directories
Submit your links to relevant company directories, but be sure they're legitimate. Your website will suffer more harm than good if it is listed on spamming and illegal websites.
LinkedIn is an excellent directory for small companies to list on, regardless of topic, because it is a trustworthy source with a high domain rating.
Submit your site to local listings
Submit your NAP (name, address, phone number) to local directories if you rely on local traffic. Because many local directories are authoritative sources, having your business included in them lends credibility to your company.
Put your link on ALL your profiles
Place a link to your website in your profile if you have several social media accounts. You may put your link in the descriptions of your YouTube channel or in your Twitter bio, for example.
You don't have to write much, but you should make sure that all of the material on your website is relevant to your target keywords. Because Google learns which search queries are related to your business and when to surface you in results, this will help with exposure.
The primary goal of search engines is to assist individuals in locating answers to their questions. So, the greatest way to acquire a lot of traffic is to produce captivating content—articles, videos, and images that give your users valuable information. Refresh your material on a regular basis to keep it current.
A smart content strategy can also help you establish yourself as a thought leader in your industry.
Because consumers use social media platforms as search engines, social media is an excellent ally in your SEO campaign. They'll frequently use Facebook's search tool to look for companies or items, for example.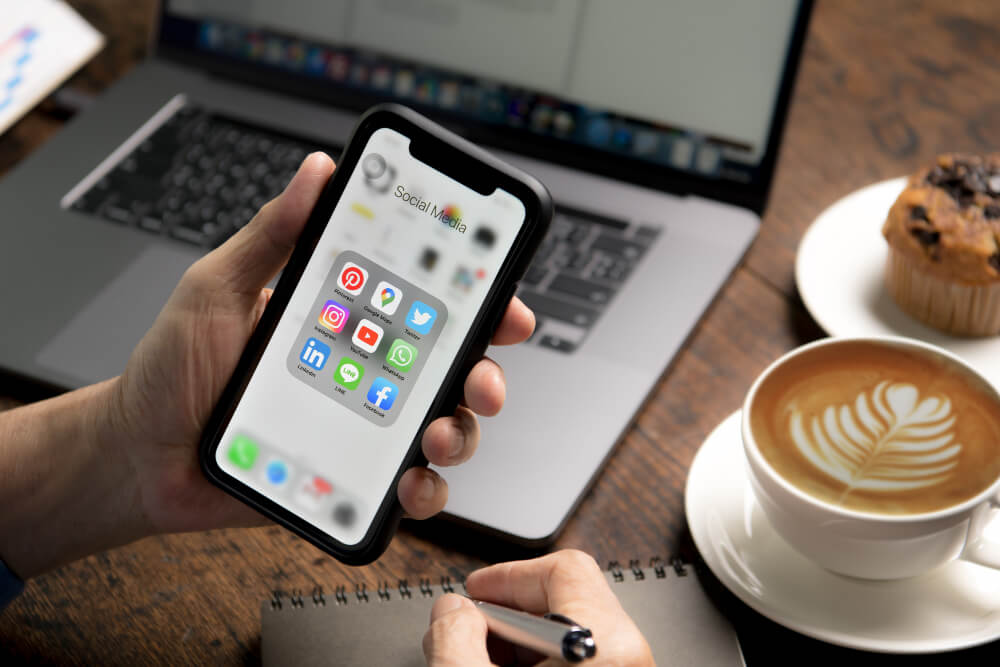 When people search for your company or relevant phrases, your social media profile will appear in the search results.
Make sure your social media and your website is user friendly and easy to navigate through with lively images and well written text.
Google Analytics, for example, is a free and low-cost tool that will give you more information on your site's SEO performance and tell you more about your visitors, including how they found your site (search engine, referring website, etc.), their geographic location, and how long they stayed on each page.