RESTAURANT WEBSITE DESIGN
Portfolio
We don't just design restaurant websites. We help restaurants succeed!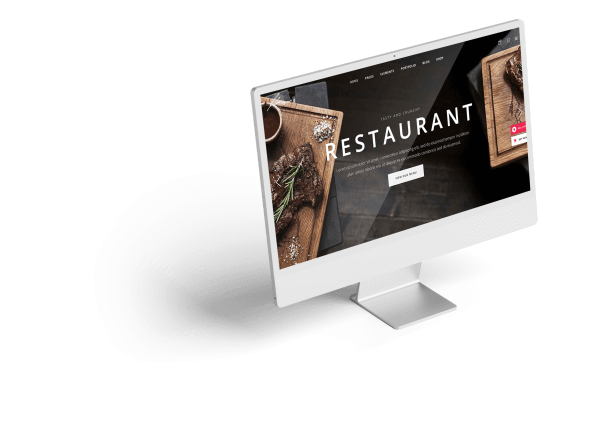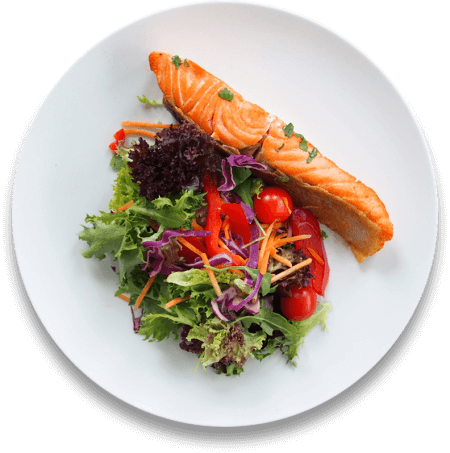 RESTAURANT
WEBSITE DESIGN
Without a doubt a restaurant website design is essential for attracting customers and allowing online ordering.
In addition, your restaurant's website should accentuate your brand, be easy to navigate and aesthetically pleasing to look at. That's why the team at Marketing Websites has specialized in making your business thrive with our fantastic new restaurant custom website design ideas or templates.
77% of customers say they check a restaurant's website before they eat there, order takeout, or have food delivered. And shockingly, almost 70% have been discouraged from going to a restaurant due to a poor website.
Why Hire a Restaurant Website Design Company?
Indeed to outperform the online competition, a digital marketing agency with restaurant website design knowledge can guarantee that your website is specifically designed, SEO optimized, and appears on the first page on Google search for relevant search terms such as "Italian restaurant in Montreal" or "Best sushi restaurant in Laval".
We Think About Appetites
Color selection is a design aspect that is particularly delicate in restaurant website design. Color can make or break a sale when displaying food or beverages to visitors; it is crucial to website interface design across all industries.
The texture is also important in the design of a food and beverage website. If your company provides an excellent fine dining experience, for example, displaying a website interface with rough or chaotic textures can easily give the wrong message to the viewer. Instead, soft, smooth features should be used across the digital branding to effectively represent the experience delivered.
We Integrate Social Media
We make sure your social accounts look amazing and are visible to customers looking for restaurants like yours in order to strengthen the brand of your business.
Maintaining a presence on social media is essential for keeping your customers in mind.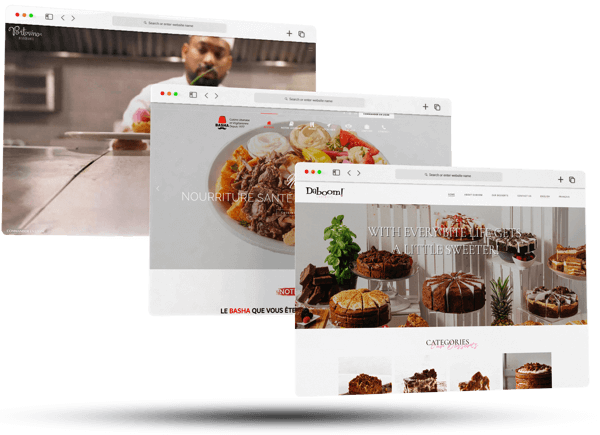 We create unique designs!
Your website should provide customers with a clear visual representation of your restaurant. The team at MW will create a customized branding plan to realize that goal.
Our design team will create a website according to your preference and branding guidelines. With stunning dynamic menus, photo galleries, social network integration, and an original design, your website will stand out among the rest.
SEO Ranking & Traffic Optimized
Maximize your brand's visibility
Customers are searching Google and Bing for the restaurants, foods, or cuisine you serve. Your restaurant's website serves as its "primary" online presence, so we make sure people can find it.
To significantly increase brand visibility and internet traffic, our expert website SEO team develops and implements a comprehensive SEO strategy that includes keyword research, competitive analysis, keyword targeting, and on-page optimization.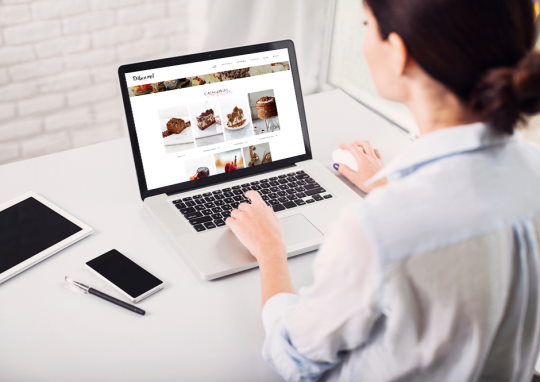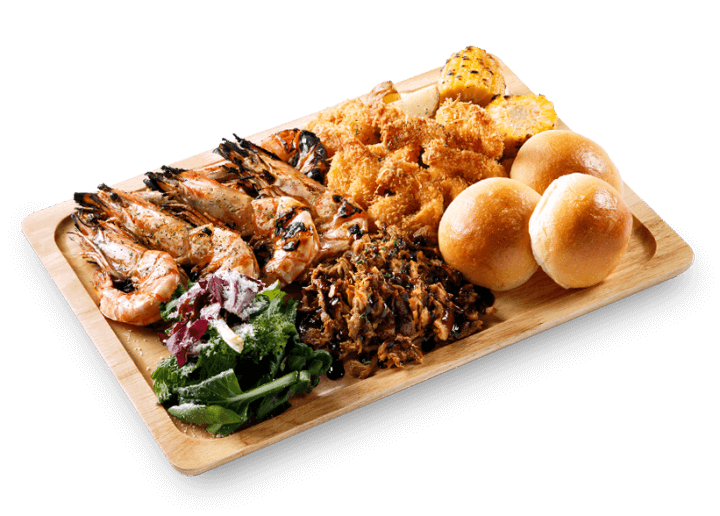 Let's Get Started
True imagination and a love of design are necessary to produce successful web design for the food and beverage sector. Because of the intense competition, you must rely on qualified web designers to complete your restaurant web design project correctly the first time.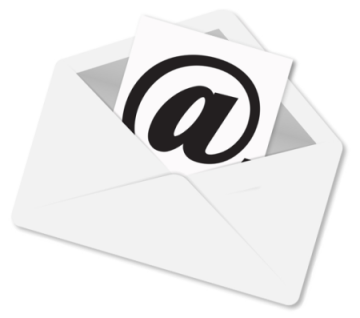 Tell Us
How We Can Help
You
Use our online form to send your initial thoughts and let us know what you need help with. Whether it's designing a stunning website, create a useful web application, or develop a marketing strategy, we're eager to assist you.