Success in today's competitive, technology-driven real estate business sector is always the product of a strong team effort.
It is important that a brokerage know how to find and hire the best real estate brokers in their market, however, broker retention is equally as crucial. Hiring great talent as well as retaining the best employees is paramount to a brokerages success.
Be proactive when recruiting
Bringing on new team members should be a regular occurrence for your real estate business.
Ensure smooth broker turnover and transition by actively seeking out new talent or more experienced brokers in search of employment. This way your business will not be forced to operate with fewer employees or overwork the current team members during the transition phase.
Be proactive with your talent hunting. Build relationships with other real estate professionals in the network whether or not your agency is actively hiring. Create and maintain a positive relationship with your network of colleagues. Establish a foundation of open communication with brokers to share values and goals in order to secure their future with your business.
Having open channels of communication with your peers will generate convenient opportunities to collaborate when the time comes.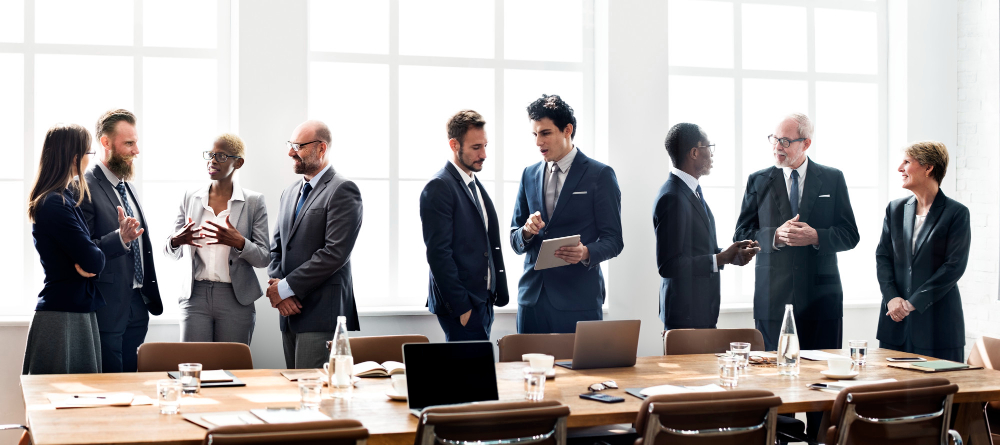 Employ professionals at all levels of expertise
Cast a wide net while looking for exceptional talent. The most skilled and productive real estate experts are not only those with years of experience. There are always new industry stars and game changers on the rise waiting to be discovered.
Real estate agent recruiting and retention is handling multiple sets of expectations. Your recruitment efforts should reflect your ability to lock in on a specific target group, just as you develop and adapt pitches to meet the different demands and objectives of real estate clients.
Impress more experienced brokers by providing a professional and technologically advanced work atmosphere. If possible, empower them with private offices. A stunning office space encourages not only productivity but also a sense of self-esteem and dignity.
Make sure to include training and support, mentorship, and brand-building in your recruitment presentation for new real estate brokers. Brand awareness is quite valuable for people who are just starting in the real estate industry.
Determine what brokers are looking for in a brokerage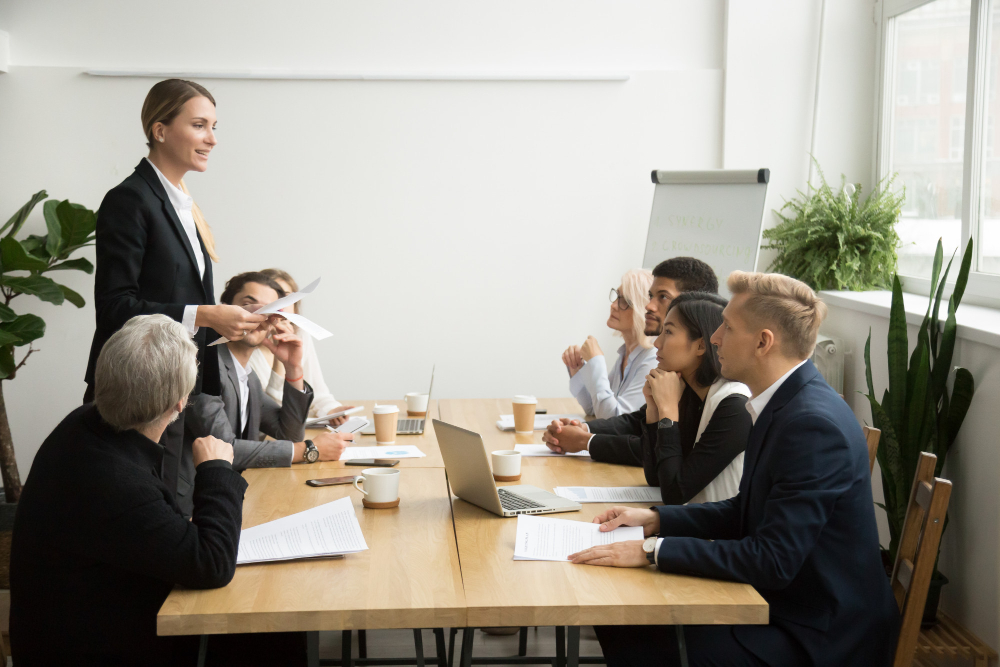 Real estate professional wants to work for and be affiliated with a brokerage that possesses the following characteristics:
Field expertise and leadership
Prestige and visibility
High standing reputation in the local real estate industry
Opportunity for growth
Professionalism
Stay one or two steps ahead of your hiring prospects by understanding what attracts them to a company. This will give you the advantage and guarantee future applications when applied to your business.
Inspiration takes different forms for different people. Real estate experts who understand their value will always have specific interests or needs. Some may request more favorable commission splits while others may seek cutting edge equipment and technologies to help in their daily productivity.
To accommodate these particular preferences, start by actively listening to your job seekers as they express their desires. Investigate more to discover the underlying motivations. Although time-consuming, collecting these individual thoughts will offer you a rich database of perspectives that will help you in creating a flexible workplace culture.
A brokerage that can accommodate or respond to the requirements and interests of its employees will be attractive to other brokers. As a result, your company's real estate broker retention as well as its potential for new brokers will surely improve.
Take advantage of professional and social events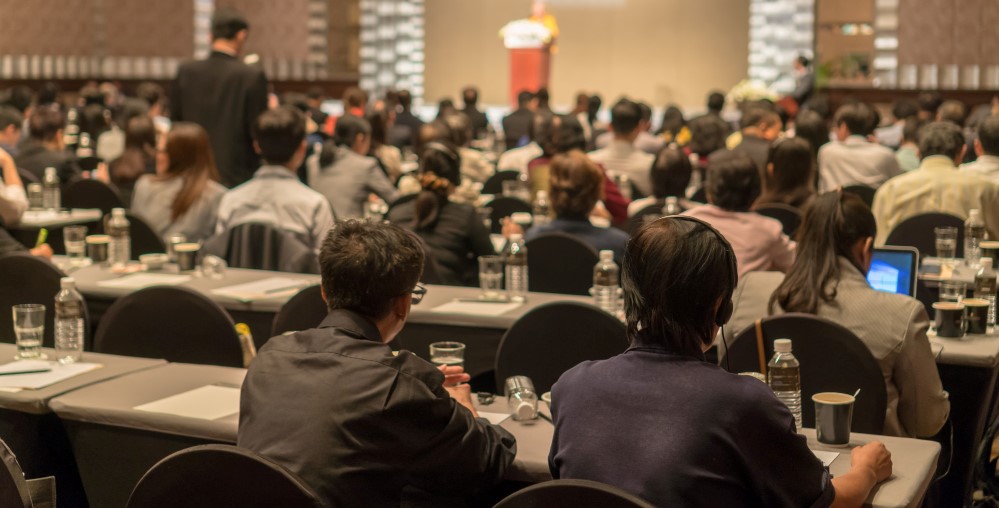 The real estate industry may be very demanding. This is why everyone in the company values the chance to unwind, have a few drinks, and occasionally participate in a light chat with friends and coworkers.
Plan and host frequent events and invite your colleagues and peers in the industry.
You can explore several possibilities to grow your network, ranging from official speaking engagements to merely social meetings. By hosting these events, you can get to know brokers who might someday be interested in working for your company.
Events can also be a very useful brand-building tool for you. They will spread awareness of your firm among local real estate peers, especially if your events consistently make your guests have a wonderful time.
Provide an environment where real estate brokers can continue to develop and grow
Giving all members of your firm the tools and chances to advance their careers is a terrific way to create a vibrant and robust corporate culture.
In a cutthroat business environment, committing to your workers' ongoing education and skill development is an efficient method to guarantee real estate agent retention.
Employees are better equipped to thrive in the long run when you invest in them. Your encouragement may be the morale boost needed to move from adequate performance to ground-breaking, career-defining greatness.
Supporting your team members' professional development not only has a significant positive impact on the lives of your brokers but also demonstrates your leadership and industry expertise.
offer personal mentoring. Keep in mind that as their boss, your brokers look up to you. You have the clear advantage of the experience that has been developed and improved over the course of your many years in the field. Take advantage of this to educate a new wave of real estate professionals who share your distinctive viewpoints, principles, and values.
Invest in Technology
Technology is a crucial element in making any transaction easier. Online tools and services have now made purchasing and selling properties easier, from property searches to home valuation.
Internally, technology is essential for real estate brokerages' ability to create, manage, and expand their broker teams. Impressing your brokers is a prerequisite for impressing clients.
To maintain productivity and competitiveness in the fast-paced real estate market, your company should place a high priority on investing in relevant technology-driven tools and solutions. To grow your business, focus on five crucial, productivity-boosting IT products:
software for managing documents: Automated electronic document storage, management, and categorization are a lifesaver in a field where mountains of paperwork and legal documents are the standard, especially for top-producing brokers who manage numerous customers at once.
Video marketing tools: These tools are becoming more effective than traditional marketing materials and images for grabbing attention. Rich information like video clips and virtual tours can enhance the appearance of real estate listings because the internet and social media have such a significant impact on people's daily lives.
Customer relationship management tools: Similar to document management tools, CRM software assists successful brokers in staying on top of the requirements and concerns of each of their clients. Even on their busiest days, these products keep brokers focused and productive by storing customer profiles, automating activities, and offering a dependable time management solution.
Accounting software: Dealing with hundreds of millions of dollars yearly requires the use of precise tools and procedures that protect you and your business from costly errors and oversights concerning money. In addition to streamlining your bookkeeping requirements, accounting software also ensures accuracy, consistency, and scalability as your business grows.
Your current workforce will appreciate your important investment. Because these solutions are created specifically to make their work easier and more effective, they will feel supported and empowered. At the same time, you increase the appeal of your business to young, tech-savvy new talent.
Think about the perks and benefits provided by your company
When it comes to hiring real estate team members, you may want to focus on offering candidates compensation packages that fit their skills. You could think about being more flexible with salary ranges or commission arrangements. You might even pay referral fees to encourage current employees to invite their colleagues to join your company.
These are all excellent methods for attracting new staff. But you're capable of much more.
Offer benefits that go beyond monetary compensation to sweeten the deal. As an example, consider providing health insurance.
Consider this a good opportunity to put your imagination and out-of-the-box thinking to use.
Create a strong presence online
Another key approach to investing in technology for the benefit of your real estate brokerage is to increase the visibility of your brand online. Your hiring prospects, like many real estate consumers, will use the internet to learn more about you and your business.
Having your website is only the tip of the iceberg in this regard. Your website must also leave an impact on everyone who visits it, whether they are potential new employees or clients.
Here's how to go about it:
Invest in search engine optimization (SEO) to make sure that whenever someone searches for information that you can expertly supply, your business will always show up as the top result.
Produce and maintain high-quality content; your website is the best place to highlight your skills and principles. Update the content of your website frequently to stay current in your market.
Improve the user experience on your website; getting seen in the top search results is only the first step. Additionally, you need to maintain viewer interest. This is why every website needs to have a simple user interface.
Use the power and reach of social media – Your web presence extends beyond just your website. Your potential for exposure and reach increases enormously due to the variety of social media platforms that each tap various user profiles.
PPC advertising can be used to increase traffic to your website because it allows you to simultaneously target a certain market and obtain rapid recognition. You also have control over your spending because you only pay when a potential customer clicks on your advertisement.
Establish a clear company culture
It is an investment to build a clear culture for your real estate business. Simply put, it takes time to develop. Before you can demonstrate and grow on your brand with the relevant pieces, namely the real estate brokers you're looking to hire, you must be clear on your objective and identity.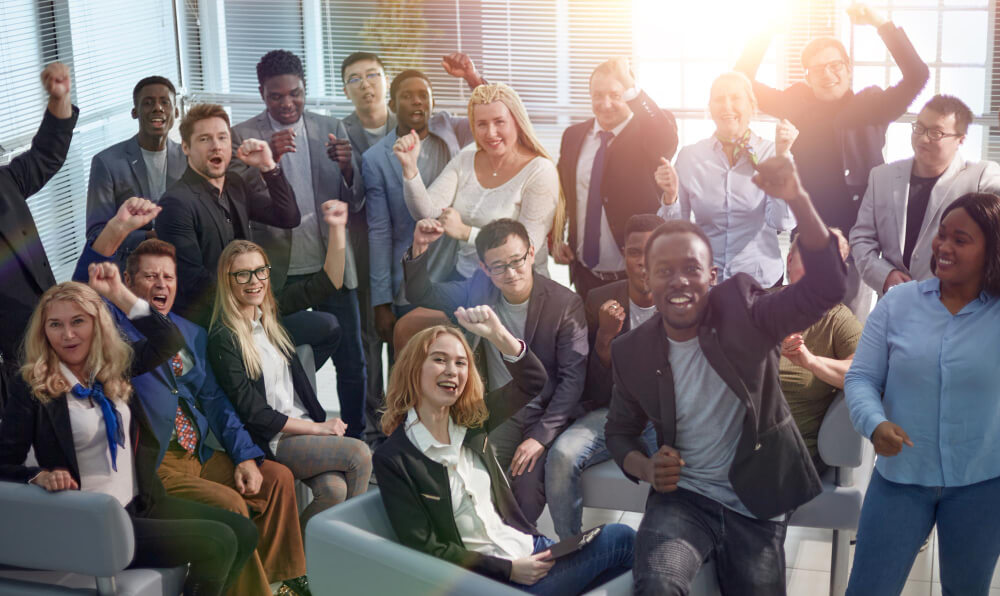 However, once your organization has a clearly defined culture, by all means, advertise it as part of your recruitment strategy.
Use this distinctive culture of your business to draw in the kinds of brokers you want to join your team. The candidates who will fit in with your company's culture will be more inclined to approach you about job openings because they will feel more welcomed.
Provide websites for each of your brokers
Providing brokers with their websites is a good method to advance their careers in the modern, internet-driven real estate industry. Your brokers can establish the foundation for their brand-building as real estate experts by being given their web presence.