Google is the most popular search engine on the internet; meaning advertising through Google Ads is a huge marketing opportunity for your real estate company.
Google advertisements are displayed to users each time they conduct a search. Additionally, there are a plethora of chances for exposure given the daily average of 5.4 billion Google searches.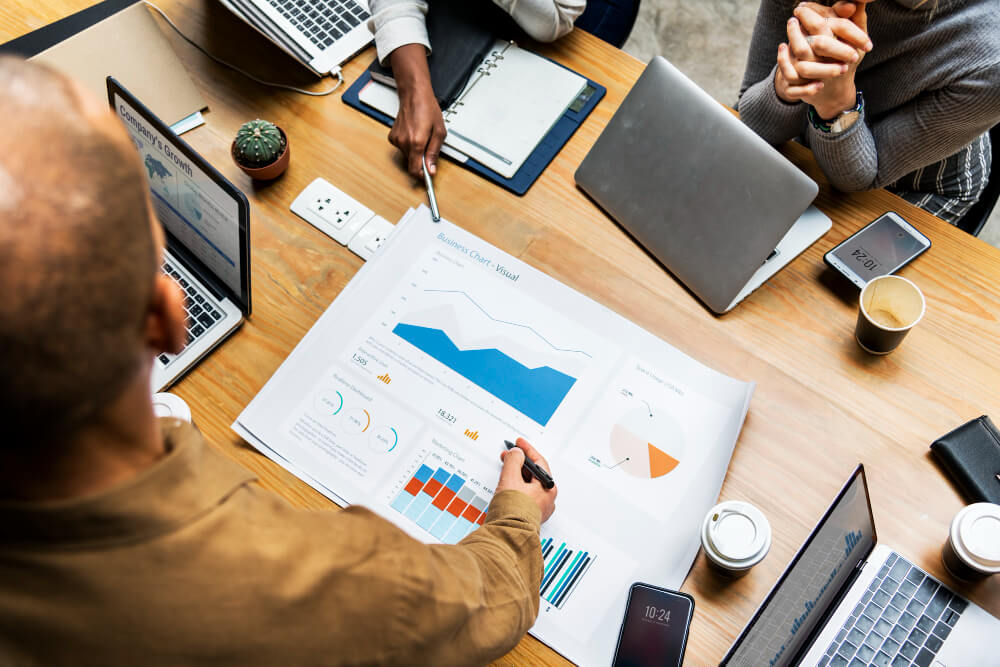 Many consumers generally start their real estate journey with a Google search, often before they even decide which real estate firm they wish to partner with. As a result, the real estate market lends itself particularly well to Google Ads' format.
The Basics
Marketing Websites has developed The Complete Guide to Learning Google Ads. If you're new to Google Ads, we will offer you a quick overview of how to get started.
Now let's get the ball rolling.
You should first carefully review the website of your real estate company. Google suggests that you take into account the following 8 factors before starting your advertisements:
Clear and Prominent Website Headline
Highlight Essential Information
Express the Advantages of Your Products & Services.
Clear & Visible Call to Action
Accessible Contact Information
Online Presence Beyond Social Media
Optimized Website Speed
Optimized High-Quality Image & Video Quality
You are now prepared to create your first Google Ads Campaign because you have ensured that your website and landing pages are flawless.
Keywords
Your Google Ads will appear on any website with content relating to your brand as well as in the Google Search results for any phrase or subject linked to your Ad; this is also known as Google Display Network Ads and Google Search Network Ads. These phrases or subjects are what Google considers Keywords and their specificity will determine the range and precision of your Google Ads campaign target.
If Google determines that an online user's Keyword is connected to the description of your Ad, the search results will feature said Ad in the top results. Additionally, promoting a specific area for your services will increases the likelihood of higher-quality prospects.
Because of this, you will need to determine which Keywords to include in your Ads. Selecting the appropriate Keywords will guarantee that relevant topics and search terms will be displayed alongside your adverts.
Consider yourself a potential customer. What keywords would be used if they were looking for your brand on Google?
Here are a few possible real estate keyword examples:
Realtor
Homes for Sale
Land for Sale
Real Estate
Real Estate Broker
Real Estate Agent
These Keywords have medium to low competition and receive 1 to 10 million monthly searches. You should select Keywords that will increase your chances of being recognized. Low and medium levels of competition are advantageous for this very reason. However, choosing keywords with high competition can also be to your advantage. Your conversion rates will significantly change depending on the level of competition attributed to your Keywords.
Google Ads Strategies for Real Estate
Google Ads (formerly Google AdWords) is the most well-known advertising platform, where you may feel secure with your Ad Budget if you are a realtor, real estate professional, or a homeowner trying to attract the appropriate buyers.
The team at Marketing Websites has put together some tried-and-true Google Ads techniques that realtors may use right now to increase their ROI and generate revenue from their ads.
One of the finest ways for immediate traffic to your real estate listing or website is through pay per click (PPC) campaigns. This is a simple task when the proper tactics are applied.
Reach the Right Buyers by Using the Geo-Targeting Feature
Geo-targeting is the first Google Ads tactic that should be applied to your campaigns. The Google Advertising platform's geo-targeting function can be used to address the localization issue and stop your ads from appearing in the wrong places.
Click Location choices after you log into your Google Ads account.
Pick People in, or who express interest in, your targeted locations from the Target column. With this option enabled, only those who are in the designated areas will see your advertisement.
Under the Exclude Column, choose People who are in or exhibit interest in your selected locations. Yes, using these settings is the best option. This will make your advertisement available to those in your primary areas as well as those who might be interested in moving within the same city.
Setting location bid adjustments is the last step. The objective is to raise your offer as searches approach your targeted areas and lower it as they move farther away.
Use Negative Keywords to Remove Pointless Exposures
When you use negative keywords in your ads, you're instructing Google Ads to not display them when people search for or enter those terms into the Google search box.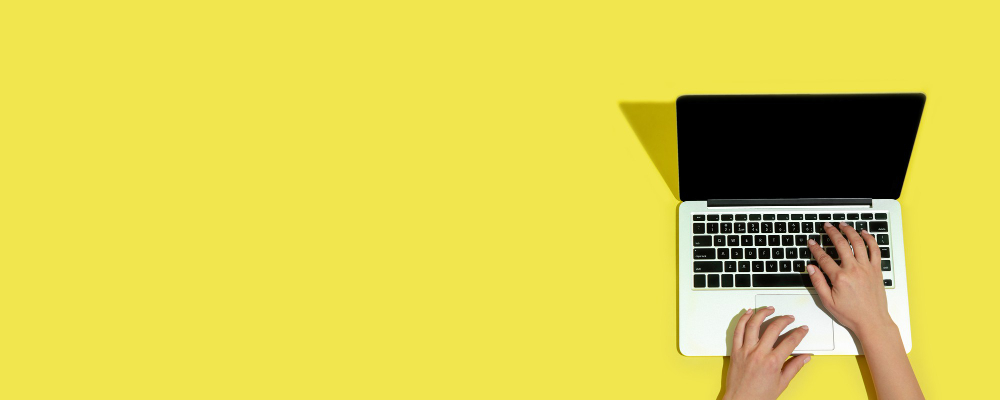 For instance, you might add "condo buyers" as a negative term if you don't want to attract condo buyers. By doing this, you will stop your advertisement from appearing when a prospective homeowner looks for a condo in your chosen regions or places.
You can also exclude persons looking for Airbnb rentals or independent contractors looking for a place to stay for a short period of time.
To Increase Clicks, Place Bids on Top Ad Positions.
Ad Position indicates the placement of your real estate Ad in the auction results in relation to other ads.
The main metric that Google determines using the other 5 variables is called Ad Rank.
These elements consist of:
Bid Amount
Ad Rank Limits
Quality Rating
The Goal of the Search
The expected effect of the ad formats and ad extensions on which your advertisement is built.
This advertising is focused on the numbers 1 through 7, however it is possible to report the average ad positions using decimals.
If all else is equal, having your ad in the top spot on the page (Ad position 1) guarantees you'll get a high CTR and CPC (Cost per Click).
You'll often notice a clear difference in CPC between ad positions 1 – 1.4 and 1.8 – 3.4.
Make an Ad Group for Every Style of Home or Theme
It makes sense to establish distinct ad groups for various housing kinds, such as split-level, condo, tiny home, cabin, etc., in order to achieve the best possible results.
Perhaps you're interested in themes like luxury living or minimalist living; these require their own ad groups.
For instance, if you work in commercial real estate in Montreal, Canada, "commercial real estate broker" should be your primary target term. Your advertisement should then appear when this is searched.
Create Numerous Keyword-Based Ad Copies
Targeting keywords that homebuyers in a certain area are searching for is the core of running real estate ads. After all, you are not reaching out to the entire nation or province, just certain areas (e.g., Laval).
Therefore, it's crucial to optimize a variety of ad copies based on the precise Keywords you want your property listings to appear for. Additionally, these ad copies should be relevant to your ad group.
Focus on the advantages rather than just the features: What is the neighborhood like where the properties are situated? Is it stylish, corporate, or welcoming? To set it apart from the competition, you may emphasize its feature in your advertisement.
Use numbers in your copy: Instead of using text, use numbers to instantly grab people's attention with your advertisement. Make sure to include some statistics in your ad headline, expertise, and how many houses you've already sold.
Make a catchy headline that relates to the search term. Users are always pleased and drawn to click on an advertisement that directly targets their needs, appeals to them personally, and makes a promise to assist them.
For Real Estate PPC, Pay Attention to the Right Keyword Match Type
The advertising platform Google Ads is incredibly adaptable. For each bid target keyword, real estate companies can simply choose 1 of 3 available match types:
Many real estate agents, especially newcomers, stay with Broad Match because it is typically the default match type. When broad match keywords are chosen, your advertisement will show up whenever a keyword-containing search query is entered.
Broad Match keywords will give you the most exposure, but the traffic won't be of high quality and the results will be weak. Real estate professionals looking to generate leads and clients shouldn't avoid this to better apply their budget elsewhere.
This being said, the best keyword match kinds to help you make more money from ads are Phrase Match and Exact Match. Your keyword will only appear when the exact words or 'intent' phrases are searched with the Phrase and Exact Match types.
Make a High-Conversion Landing Page for Your Campaigns
There are no two properties or apartments that are exactly alike. As a result, using the same or a single landing page to power them will lessen the property's impact.
The general rule is that each campaign should have its own landing page.
Take Note of Google's New Housing-Related Ad Policy
This is a plan as well as a caution. The real estate sector is governed by certain laws when budgeting on ads. It's critical to understand what Google wants and the best strategies to use on your housing-related ads. Your advertising must be compliant and follow the most recent Google Ads rules.
One of these rules is likely to prevent real estate agents, lenders, and investors in the United States and Canada from using specific targeting options such as demographics and postal code. The full policy rules are available directly from Google here.
Final Thoughts
Use Google Ad now to generate leads and buyers for your real estate listings.
The real estate market is fiercely competitive. Therefore, you require a steady stream of quality leads that you can turn into customers.
There is no need to attempt to obtain free traffic from social media and organic search results for months or years. To advance and expand your real estate firm, use Google Ads.