The success of your brand depends on you finding the top B2B web designers. Learn how to create a scorecard for a B2B web design business by understanding what to think about, what to look for, and what questions to ask.
With so many obligations as a business owner, it's likely that your website has been overlooked. It might be difficult to succeed in the B2B market, so you need to give yourself every advantage you can. Innovations and fresh concepts emerge every year to make this easier, better, and more appealing to your customers. Here in this blog, we'll discuss the ways to make your website better for you and your customers.
Create a website that is focused on the user – not about you
Only a small number of B2B websites actively invite visitors to have an interaction. Companies need to stop talking so much about themselves in order to do that.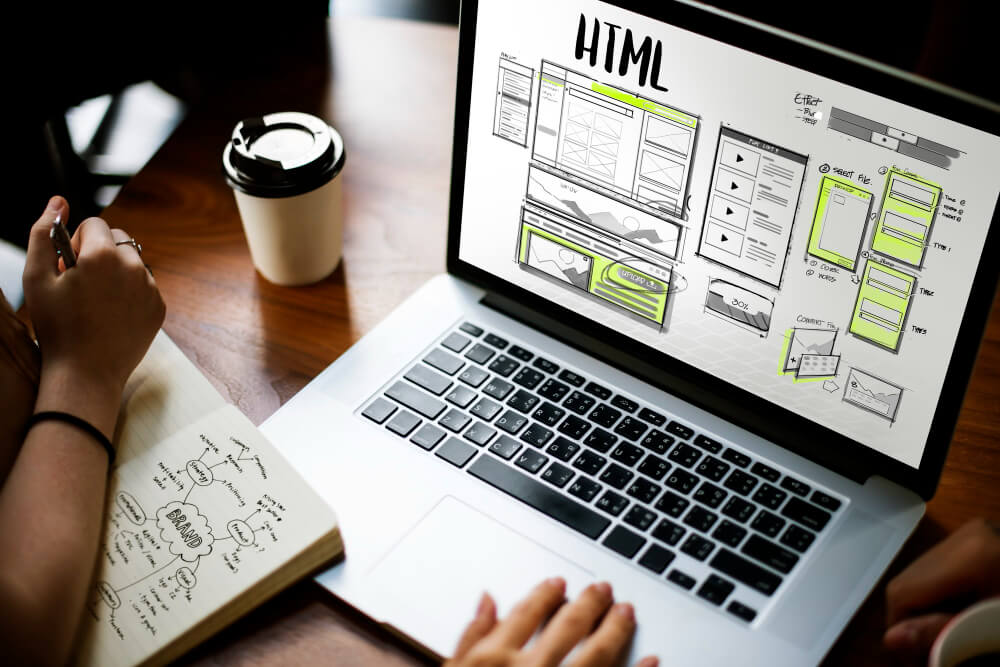 Instead, they ought to give customers a chance to talk about themselves and what they want to accomplish.
Allow comments, messages and give your site's visitors some contact information on every page to engage with them.
Focus on the outcomes for your consumers
By using language of customer outcomes rather than supplier capabilities, the finest websites not only attract users into a conversation but also direct buyers to supplier solutions.
The top businesses take the time to understand the goals that clients are trying to achieve, and they then structure their websites using language that is easily understood by customers along those exact ends. Customers won't have to translate that way.
help visitors do what they are on your site to do
The top websites also recognize the tasks that visitors are trying to do on your website and then make it easier for them to do so.
Consider a tool that is simply integrated into a website, like a cost calculator. This can help your customers better understand your prices and help if they want to make changes in their payment plan.
Give your website a higher Google ranking
For your B2B company, a newly designed website will make it easier for Google to give you higher rankings.
In large busy cities like Montreal, your company should look into working with local digital marketing firms that can advise you on how your website should look and what your customers want to see. Contact us at Marketing Websites to get some professional advice.
Your website will work better and contain more of what search engines are looking for when it has a current design and all the newest features.
Keyword Strategy
A solid B2B website is one that buyers can easily access at any stage of the purchasing process. For this reason, you must design your keyword strategy before your website plan.
Your website will have the highest chance of ranking if you choose your target keywords first and include them into the structure, content, page names, and URLs of your website. Additionally, you make sure that your blogging, content marketing, and social networking efforts all help you move up the search results pages for these popular, difficult-to-rank terms. This method of search engine optimization is more effective and productive than adding keywords to pages after the site has been developed.
Make sure you have a fast website
Your website probably has a lot of areas that may be speed-optimized if it's old. More websites are keeping track of how quickly or slowly their pages have been loading since Google modified its algorithm to take site performance into account. You might be shocked by how slowly your website loads if you run a speed test on it.
Your website's speed will enable you to lower the number of visitors who leave because it is taking too long to load. Additionally, you'll encourage visitors to explore more of your website's pages, and if they revisit it later, they'll recall how rapidly and efficiently it provided the information they needed.
Give better user experience
People are likely to click away from your website if it uses technology that isn't consistent with the quality of websites they are used to visiting. Having an outdated website hurts the reputation of your company. Your rankings will suffer if your website doesn't provide a positive user experience, and potential clients will be discouraged from doing business with you.
Working with a business with experience can help you reach the outcomes you desire if you are unsure of how to provide a better user experience. The success of your website depends on its user experience more than on any other factor.
Conclusion
Do not forget the customer. Make more than just an online pamphlet. Spending six months and thousands of dollars before launching something is not advisable.
If you follow to these tips, your new B2B website will have all the necessary components to deliver the leads you require to grow your business.
You may successfully launch a high impact, growth-driven website design by partnering with skilled website developers to ensure that your website design project works smoothly.