Your content marketing strategy influences how you reach your audience.
Keep in mind that content can act as a magnet. It brings customers to your business, giving you the chance to convert them.
You can't assume that visitors will find your website by accident if you don't have a content marketing strategy.
The best results from content marketing come from having a clear strategy and plan. Posting original and interesting content will increase traffic to your website and increase revenue. However, you could be wasting a lot of your time and money if you haven't given your plan enough thought. Therefore, you need to do some research and come up with a plan before you even consider uploading material.
Marketing Websites will guide you through some important steps for creating and carrying out a content marketing plan that will help you to expand your business without spending excessive time and money.
Know Your Objective
Establishing a content marketing mission statement is an excellent place to start when developing your plan. This short statement allows you to concentrate on what is and isn't important to have in the content you provide so that your content marketing strategy stays on the right track.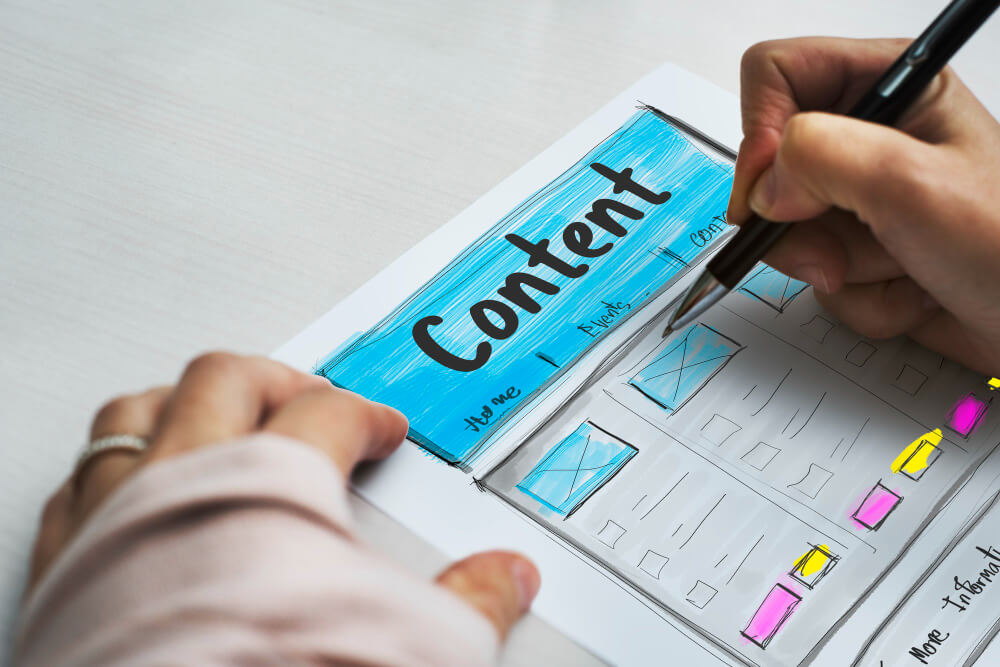 Understanding why you are producing content is the first step in developing a content marketing strategy. Do you wish to increase the number of sales leads? Do you want more visitors to your website? Or do you see content marketing as a way to build your brand's image? You must set some objectives after deciding on your goals. These goals should, if possible, be measured so that you can evaluate the effectiveness of your content marketing effort.
Know Your Audience
You must have a strong understanding of your audience for your content marketing plan in order to produce the best material for them.
Consider that you want to target a certain demographic, you'll need to know what those people like and dislike. You need to also understand the kind of content that would appeal to your target market. Creating a consumer persona is the following phase in your content marketing planning. You should include the basic demographics of age, gender, location, and income in your persona. It would be useful if you researched things like the interests, issues, and motivations of your target audience.
Know Your Competition
The next step is to research at the competition you will encounter while trying to draw in your target audience. But keep in mind that you will face competition for people's time and attention from more than just your usual competitors.
The same subjects as your postings may also be covered by content from websites like news, reference, and entertainment sites.
When researching your competitors, take note of the kind of material they are creating and what seems to have been the most effective. Find out what keywords they are aiming for as well.
Keyword Research
You need to do some keyword research on popular search terms on Google and other search engines. Investigating the search volume for the terms you think are relevant can be the first step in this process. Your keyword research will probably produce some unpredictable results and provide you with fresh content ideas.
Plan Your Approach
Planning how you will use the data your research uncovered is the next stage. You need to think about the platforms you'll use to publish your material and the strategies you'll use to advertise it. You should consider what kind of material will appeal to your target audience the most. Would papers and blog entries, for example, be more fitting for your audience, or would videos and graphics be better? Most of the time, using a wide range of media will be the best course of action.
You'll have number of ideas after conducting your content marketing research. But now you also need to consider what you can actually accomplish with the resources at your disposal. You must select whether to create your content in-house or to hire a content production agency. Additionally, you will need to designate someone to oversee your content marketing strategy and to reply to any comments or inquiries that are made about your content. You need to be realistic about how much time you can dedicate to your campaign because content marketing might take a lot of time.
You should now compile all of your ideas into a plan for publishing material. A calendar of publication dates and the people tasked with producing each piece of content should be included in the timetable. You can post material frequently with the help of a publication calendar, which is essential for content marketing.
Share Your Content & Market It
You should design every piece of material you publish with your goals in mind. And don't forget to use the keywords you found during your research. Maintaining excellent content quality is vital. To fulfil the deadline on your content publication calendar, don't quickly create content. As soon as your content is published, you must promote it. Share your articles on social media and forward them to anybody you think might find them interesting.
Observe & Modify
Monitoring the effectiveness of your campaign and making appropriate adjustments to your strategy based on what has worked well is the last step in creating a content marketing plan. Your content marketing plan will change over time. As a result, you must be creative in how you produce your content.
Periodic assessment and updating of other elements of your content marketing approach will be helpful. Consider reviewing your channel approach, core subjects, and team processes once a year, or more frequently if you are just getting started, to make sure your content marketing plan stays on course.