15 years ago, YouTube was born to the internet. It soon became and has remained one of the most used online platforms to date, just behind Google as the second largest search engine in the world.
In 2007, the platform first opened its doors to Marketers, yet the number of ads we now get served before, during, and beside our video of choice seems to have increased at least ten-fold since then. Truly, it can be a battle just to make it to the end of a 3-minute music video without an interruption…but that's the reality of online advertising these days.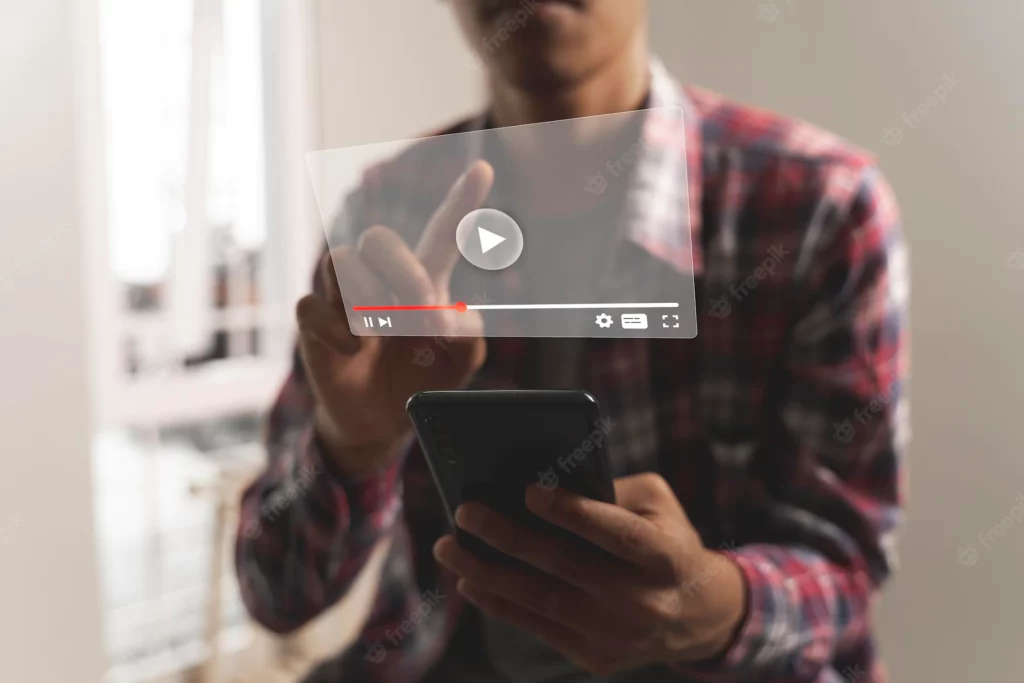 Let's discuss the differences of the 5 types of YouTube ads and how advertisers can use each ad type to do good things.
Non-Video Ads
YouTube also provides non-video adverts for businesses who don't want to spend a lot of money. The first option is to decide whether to serve a display ad next to the results while a video is playing. This advertisement has a picture, some text to the right of the picture, and a link to your website.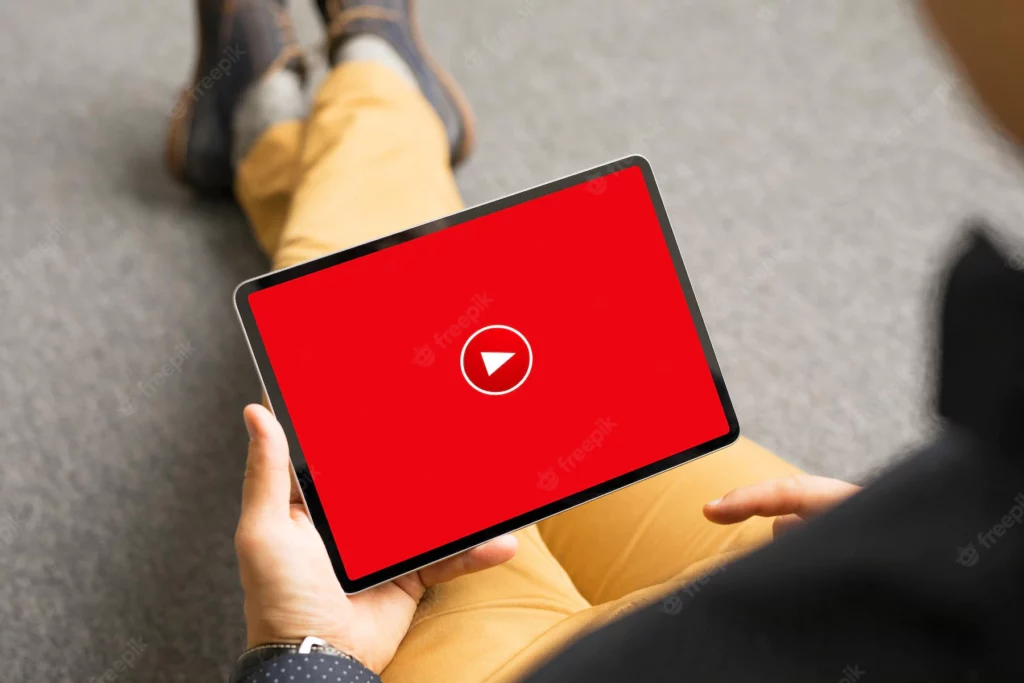 Additionally, a channel that has chosen to monetize may display an overlay banner ad that appears during a video. These non-video advertisements charge based on the cost per click.
Bumper Ads
Before a video begins, six-second bumper ads that cannot be skipped will play. These commercials are ideal for anyone who only has to convey a brief idea and doesn't require the elaborate creation of a lengthy video. Once more, these ads are excellent for raising awareness of any cause or extending the reach and frequency of a brand. If a 6-second ad appears too brief to have an impact, Google's analysis of 300 bumper ads revealed that 90% significantly increased ad recall.
Use bumper ads when you want to deliver a brief, memorable message to a large audience.
How will I be charged?
Bumper ads use Target CPM bidding, so you pay based on impressions.
Non-Skippable In-Stream Video Ads
These ads can likewise play right before or during a video; the only difference is that there is no skip button. Given that a large amount of people, approximately 76%, skip the ads that are presented in YouTube videos, the non-skippable ad is appropriate when your brand needs to build exposure but does not want to risk hundreds of thousands of ad skips.
Use non skippable Ads when you want to create brand awareness and reach.
How will I be charged?
These ads charge marketers in a unique method; charges are incurred per impression, more specifically, every 1000 views (CPM).
Discovery Ads
These ads support us in viewing YouTube as a search engine. YouTube's Discovery Ads, like Google text ads, include the word "Ad" in a box to inform users that they are being paid for results. A thumbnail image and three lines of text comprise Discovery ads.
What's more, these adverts might appear on the search results page, video watch page, and YouTube homepage, giving them a lot of exposure.
Skippable In-Stream Video Ads
These ads run for a minimum of 5 seconds before the viewer has the option to skip them. In general, the video ad should be minimum 12 seconds and no longer than 3 minutes.
Use skippable in-stream ads to promote video content before, during, or after other videos on YouTube and across websites and apps powered by Google video partners.
How will I be charged?
One advantage of this form of YouTube ad is that you will only be charged if someone views at least 30 seconds, the full ad (for any ad less than 30 seconds), or clicks on it.
How to advertise on YouTube
This is where we get down to business. To begin, your video ad will be hosted on YouTube, so upload the video file to your YouTube channel. Make the video public—or, if you don't want it to appear in your channel, make it unlisted.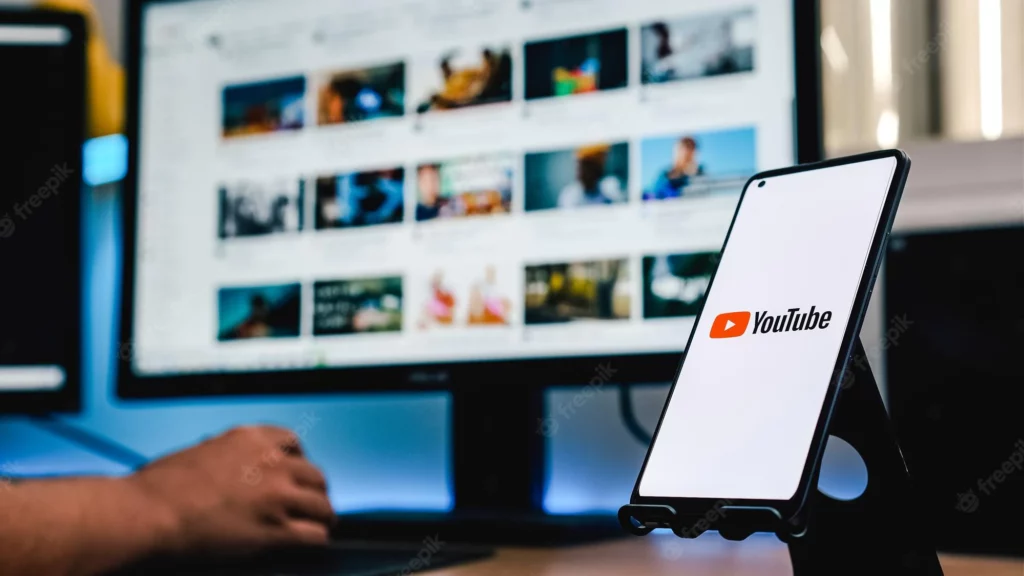 Create Your Campaign
Sign in to your Google Ads account and click New Campaign.
Choose your campaign aim based on the marketing objectives of your brand:
Sales
Leads
Website traffic
Product and brand consideration
Brand awareness and reach
Choose your campaign type. These include all types of Google advertisements (including search results, text, and shopping), so make sure you choose Video or, in certain circumstances, Discovery campaigns to show your video to YouTube audiences.
Display advertising can also be found on YouTube, but keep in mind that they aren't videos; they're just text and a thumbnail that appear across Google's Display network.
Because you'll most likely be dealing with video, choose your video campaign subtype:
Don't forget to give your campaign a name that will make it simple for you to find, administer, and improve it in the future.
Define your campaign parameters
Choose your bid strategy (your campaign type will largely decide this: are you primarily interested in conversions, clicks, or impressions?)
By day or as the total amount you're willing to spend on the campaign, enter your budget. include the dates when your advertisement will appear.
Determine where your adverts will appear:
Choose the area and language of your audience. Ads can be targeted by country or seen globally. It's wise to think broadly because only 15% of YouTube's traffic originates from the United States.
Select the level of "sensitivity" for your brand safety rules. In other words, how much coarse language, bloodshed, or adult material are you willing to have your advertisements appear alongside? More delicate brands will have fewer videos in which to broadcast their advertising, which could increase the cost of your purchase.
Target Your Audience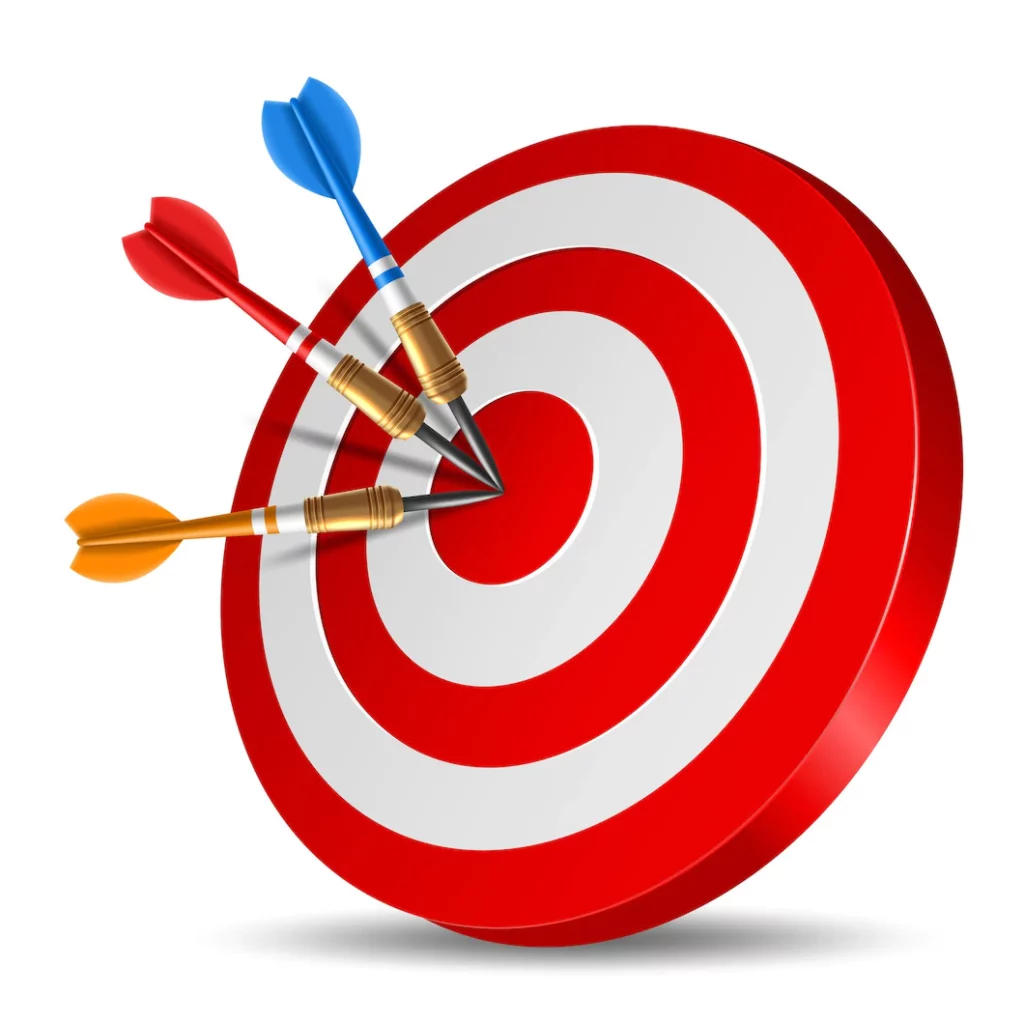 Take the time to develop buyer personas if you haven't already. The better you can target them and increase your ROI, the more you understand about your audience.
Demographics: Age, gender, parenting status, and household income are all covered. However, YouTube also provides more comprehensive life-stage information. For example, you can target new parents, new homeowners, and college students.
Interest: Target people using subjects and keywords based on their past behavior (i.e., search topics). In critical situations, such as when someone is looking into their next technological buy or attempting to learn how to develop a website, YouTube can help you locate them.
Tip: Keep in mind that a video's relevance to a user's interests matters to them 3 times more than its celebrity content and 1.6 times more than its production quality.
Remarketing: Previous viewers of your other videos, website, or app should be your target audience.
Make your campaign live
Enter the link to your ad and click the Create Campaign button to launch your campaign.
YouTube has their own ad creative guidelines, which may be seen there.
You can upload many ad types that complement one another and are ordered to surface to your audience in the proper order here if you want to become bold and start experimenting with ad sequence campaigns.
YouTube ad specs
All YouTube in-stream video ads, both skippable and non-skippable, must initially be posted as standard YouTube videos. Therefore, the technical requirements for your video ad (file size, ad dimensions, ad picture sizes, etc.) will largely be the same as for any YouTube video. You are prepared to go after it has been uploaded to your channel.
Discovery advertisements are an exception, and they must adhere to the following rules:
YouTube ad specs (for Discovery ads)
File format: AVI, ASF, Quicktime, Windows Media, MP4 or MPEG
Video Codec: H.264, MPEG-2 or MPEG-4
Audio Codec: AAC-LC or MP3
YouTube will automatically modify the file depending on the aspect ratio and device, however 16:9 or 4:3 is advised.
Frame rate: 30 FPS
Maximum file size: 1 GB for Discovery ads
Best practices for YouTube advertising
The effectiveness of your advertisement will ultimately depend on how well it resonates with viewers, despite the fact that YouTube's advertising engine is strong and capable of countless optimization adjustments. That implies that your artistic decisions count. Here are our top recommendations for YouTube video ad success.
Branding
According to YouTube, top-of-funnel awareness ads perform best when branding is present for the whole advertisement, not just the first five seconds. While ads targeting for audiences further down the funnel (such as viewers in the deliberation phase) would wish to brand later to encourage viewer interaction and increase watch times.
Take a look at Mint Mobile's latest advertisement, which incorporates the hashtag #stayathome, for a novel illustration of how a brand can truly embody its messaging. Majority owner and famous good-looking man Ryan Reynolds makes a reference to the pricey studio-shot video that Mint Mobile had begun to create in it. Instead, he shares a Powerpoint with a bar graph and some "next actions" on it via screen sharing.
Show people what to do next
Your YouTube advertisement needs an objective, as we've already discussed, so that you can assess its effectiveness.
Consider setting up the ad as a TrueView for action campaign if your campaign goals are lower-funnel actions (such as clicks, sales, conversions, or traffic). This will add more clickable components to your advertisement, allowing viewers to click before it ends.
Use Templates
Not every brand has the money to spend like a century-old bank.
You don't need an A-list celebrity from Hollywood to deliver your message if you know what it is.
Final Thoughts
If you or your business needs a hand starting up a YouTube campaign or would like to chat with a member of our digital team, we're here to help. Contact us now!