You've undoubtedly heard of the four Ps of marketing through a buddy, a textbook, or maybe in class.
Although it may seem like a dull subject that is obvious and straightforward, there is more to it than meets the eye.
And no, it's not only for big businesses. The 4 Ps of marketing is more crucial for small businesses than larger ones.
So, let's first define them before getting started…
What Are the 4 Ps of Marketing?
To successfully market a product or service, the four Ps must be carefully examined and properly utilized. They are as follows: product, pricing, location, and promotion.
The four Ps are also known as the marketing mix. They include a variety of factors that are taken into account when marketing a product, such as what consumers want, how the product or service meets or fails to meet those wants, how the product or service is perceived in the world, how it differentiates itself from the competition, and how the business that produces it engages with its consumers.
More Ps, such as people, process, and participation, have been found since the four Ps were first proposed in the 1950s.
The 4 Ps of Marketing
1. Product
The first step in developing a marketing strategy is to comprehend the product itself. And why is it required? What does it accomplish that the products of its competitors cannot? Perhaps it's something completely new, and because of its attractive look or usefulness, they will be compelled to buy it right away.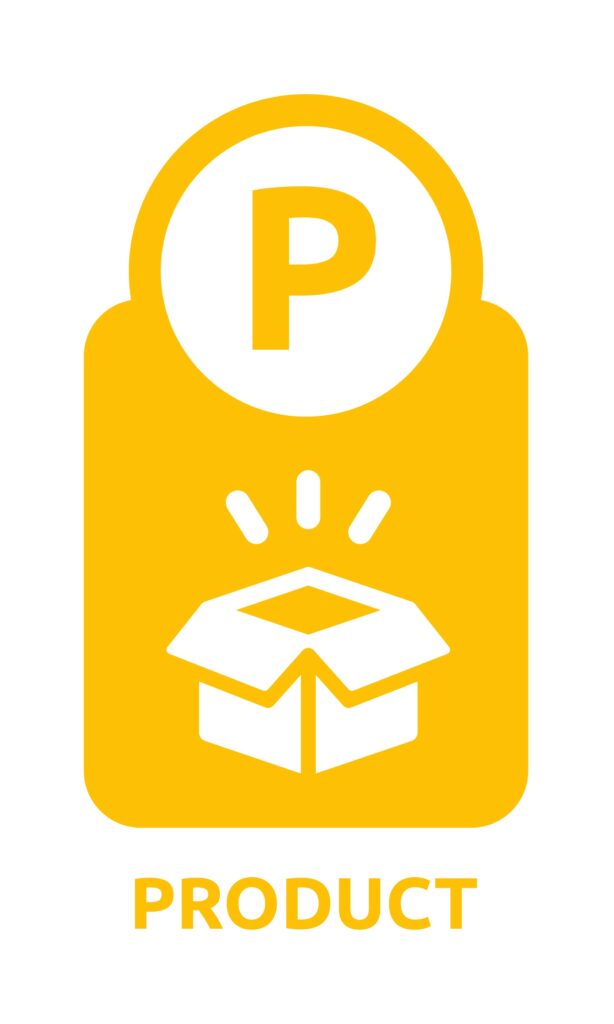 The marketer's responsibility is to describe the product and its benefits to the customer.
The distribution of the product depends on its definition as well. Businesspeople must have a strategy for dealing with goods at every point of their life cycle, and marketers must be aware of the life cycle of a product.
How much a product will cost, where it should be located, and how it should be advertised are all somewhat determined by the sort of product.
Many of the most popular items were innovators in their fields. For instance, Apple was the first to develop a touchscreen smartphone that could make phone calls, listen to music, and surf the Internet. In the first quarter of 2022, Apple estimated that overall iPhone sales were $71.6 billion.
2. Price
Price is the sum of money customers are willing to spend on a product. Marketers must consider supplier costs, seasonal discounts, rival prices, and retail markup in addition to connecting the price to the product's actual and perceived value.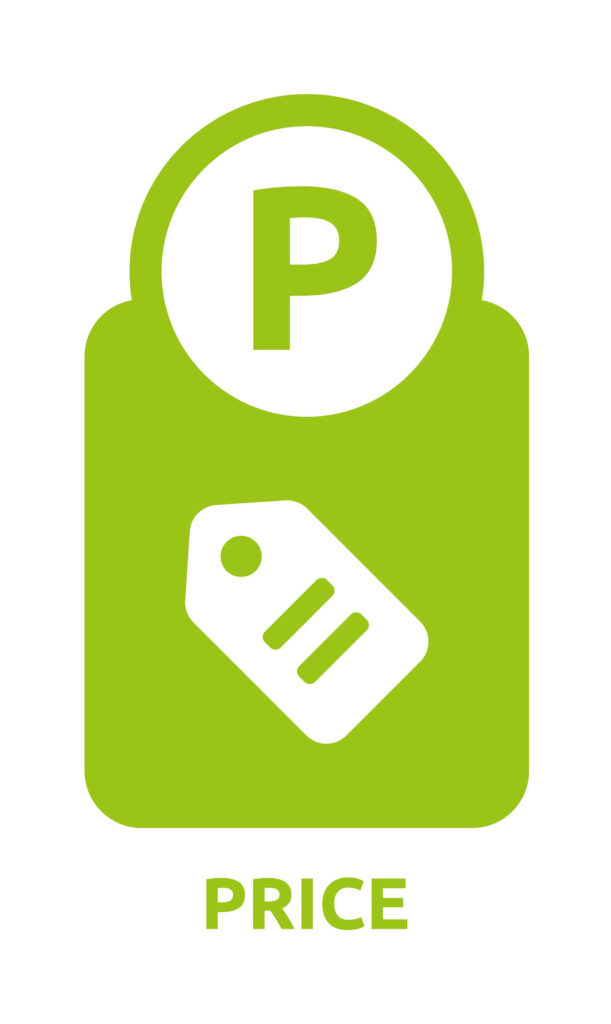 Business decision-makers may increase a product's price to make it seem more upscale or exclusive. To encourage more customers to try it, they can also cut the price.
The global maker of casual clothing UNIQLO has its headquarters in Japan. Like its competitors Gap and Zara, UNIQLO produces affordable, stylish clothing for younger customers.
The inventive and high-quality nature of UNIQLO's goods distinguishes it from competitors. It does this by making bulk purchases of cloth while always looking for the best prices and best materials available. Additionally, the business engages in direct negotiations with its suppliers and has formed strategic alliances with forward-thinking Japanese suppliers.
Additionally, UNIQLO contracts out production to affiliated manufacturers. It has the freedom to switch production partners as needed thanks to this.
Finally, the business employs a group of knowledgeable textile craftsmen whom it deploys to partner companies across the world to ensure quality. Once a week, production supervisors go to the plants to fix quality issues.
3. Place
Place refers to the specific location of the product, including its existence online and in physical stores, as well as how it will be exhibited.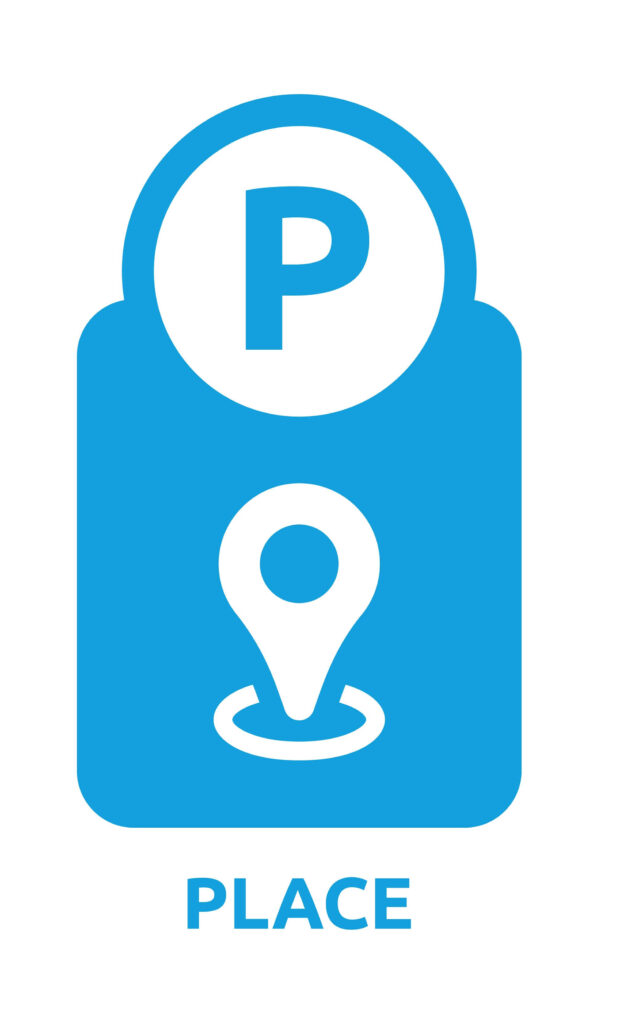 The decision is important: Luxury cosmetics manufacturers would prefer to have their products sold in Sephora and Neiman Marcus rather than Walmart or Family Dollar. Business leaders always strive to put their goods in front of customers who are most inclined to purchase them.
This entails placing a product solely at selected retailers and ensuring that it is tastefully marketed.
The term "placement" also refers to marketing a product in the appropriate media to attract customers.
For instance, the 1995 film GoldenEye, the 17th in the James Bond film series, was the first to not have an Aston Martin vehicle. Pierce Brosnan, who plays Bond, climbed into a BMW Z3. BMW got 9,000 orders for the Z3 the month after the movie debuted, despite the fact that it wasn't distributed until months after it had left theatres.
4. Promotion
Consumers are to be convinced that they need these goods and that their price is reasonable through advertising. Public relations, advertising, and the whole media plan used to launch a product are all included in the promotion.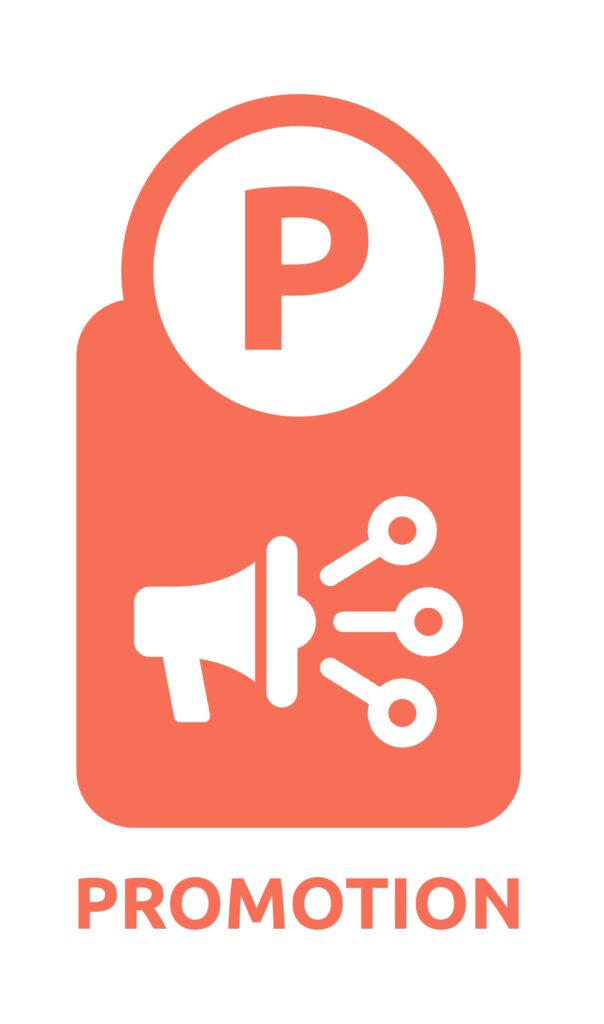 To reach their target audiences, marketers frequently combine the aspects of placement and promotion. The "location" and "promotion" variables, for instance, are equally important in the digital era online and offline. Particularly, the locations of products on a business's website or on social media, as well as the specific search terms that will bring up targeted adverts for the product.
Only 10,000 cases of Absolut vodka were marketed in Sweden in 1980. The business sold 4.5 million cases by the year 2000, in part because of its well-known advertising campaign. The brand's iconic bottle was fashioned in the campaign's visuals as a variety of fantastical objects, such as a bottle with a halo, a bottle made of stone, or a bottle that resembled a stand of trees on a ski slope. From 1981 through 2005, the Absolut campaign was one of the longest-running continuous promotions ever.
How Are the Four Ps of Marketing Used?
When preparing to launch a new product, assessing an existing product, or working to increase sales of an existing product, the 4Ps method can be used.
A marketing expert may develop a plan that effectively launches or relaunches a product by carefully analyzing these four elements: product, price, place, and promotion.
What Are a Few Examples of the Marketing Four Ps?
Place describes the store or location where customers find or purchase your product. Consumers of today may research items and purchase them online, via a smartphone app, in-store, or from a salesperson.
The cost of the item or service is referred to as the price. In order to set a fair price for a product, one must consider the market competition, demand, manufacturing costs, and the purchasing power of the customer. Consider several price structures, such as deciding between a one-time purchase and a subscription plan.
The product a business offers relies on the kind of business it is and what it does well. For instance, McDonald's offers reliable quick meals in a relaxed atmosphere. They might widen their selection, but they wouldn't go too far from their essential values.
Promotion is the term for targeted and deliberate advertising that reaches the product's target market. To reach the appropriate audience in the right location, a business may utilize an Instagram campaign, a public relations campaign, advertising placement, an email campaign, or some combination of all of these.
Final Thoughts
The marketing mix, which includes the four Ps of marketing (product, price, place, and promotion), is frequently used. These are the main factors that go into creating and promoting a good or service, and they interact heavily. One option for developing a comprehensive marketing plan is to take all of these factors into account.
When preparing to launch a new product, assessing an existing product, or working to increase sales of an existing product, the 4Ps approach can be applied.
A marketing expert may develop a plan that effectively launches or relaunches a product by carefully analyzing these four elements: product, price, place, and promotion.