Many people are surprised to learn that millennials make up the greatest percentage of home buyers in the United States and Canada, according to a recent study.
Millennials have a history of delaying home ownership and preferring to rent or live with their parents instead. However, the trend appears to be changing, and real estate brokers must get ready for the demands of this technologically advanced generation!
Marketing and SEO come hand in hand. Allow us to provide you with all the necessary information about real estate SEO and how real estate brokers today market and advertise their services!
So, what exactly is SEO? And how exactly can we take advantage of SEO while we still can?
What is Real Estate SEO?
Instead of using paid online advertising like Google Ads, SEO for real estate is a strategy to make your online content more appealing to users through organic search results. Material on your website, social media platforms, and mobile applications are all examples of content you may optimize for search engines.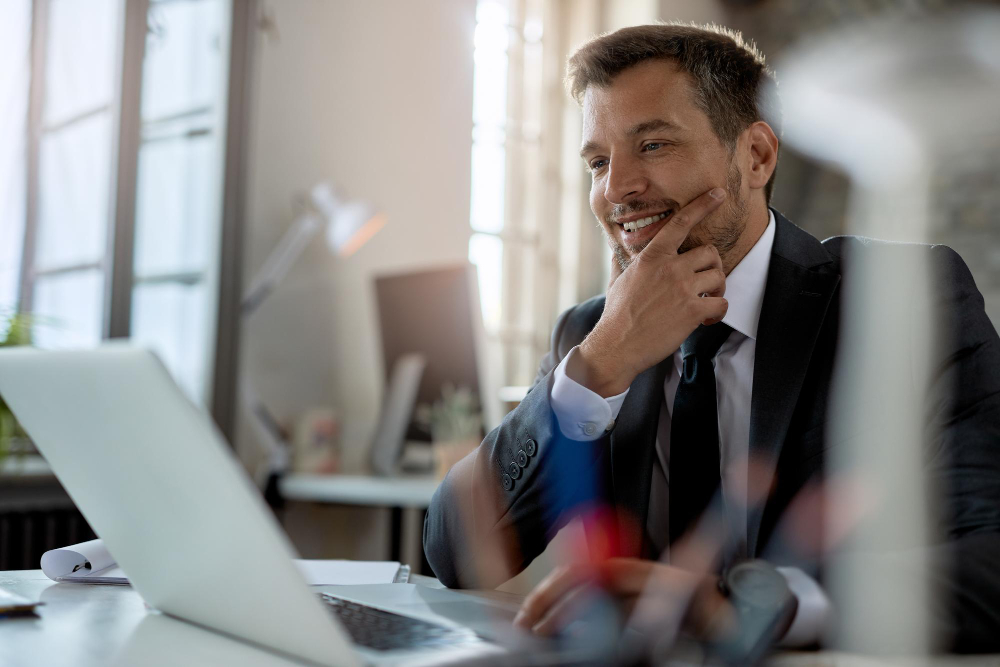 In the early days of SEO, ranking meant putting a lot of emphasis on keywords and links in your content. The most crucial aspect of user experience design right now is helping to satisfy your users' needs.
Remember that SEO is a long-term plan, so don't count on seeing results right away. Instead, consider real estate SEO as a tool to reach your company's objectives, both now and in the future.
There is no surprise that many businesses focus their SEO efforts on ranking on Google, given that it held 88.83% of the US search market share in April 2021, according to Statscounter GlobalStats. But bear in mind that there are other search engines worth optimizing for besides Google.
With 5.47% and 3% of the market share, respectively, Microsoft Bing and Yahoo are both well-known search engines. Despite having less traffic than Google, these other search engines offer a benefit in that there is less competition, which increases your chances of ranking on Bing and Yahoo.
What Does SEO Mean for Real Estate?
This means appearing in search results when people look for a real estate broker to buy or sell a home.
For a moment, put yourself in the buyer's position and consider that you wish to buy a new home. What are the initial steps now that you've decided where and what sort of property you would like?
If you're like 44% of homebuyers, you go to Google, open a new tab, and begin typing as soon as you get there.
You will have a small number of alternatives to consider. Additionally, there is a 60% likelihood that you will select one of the top three findings to begin analyzing:
The SERP's (search engine results page) design has changed recently, though. Now that organic ranks for significant search queries have been driven down by ads, quick answers, and local map packs, it is even more difficult to stand out online.
Why is SEO So Important for Real Estate Brokers?
Search Engine Optimization for brokers and agents has turned into a brutally competitive market as a result of the large number of firms competing for the limited organic real estate.
Making a real estate website and adding great content is no longer sufficient. Today, a sound real estate broker SEO strategy is required if you want to rank for significant keywords that generate qualified leads.
44% of all buyers start their search for a home on the internet, according to the National Association of Realtors.
That is a significant shift in the real estate market since 1981, when newspaper ads were the most popular source (used by 22% of buyers).
Nearly 50% of homebuyers begin looking for properties immediately. Your property listings should be optimized for the neighboring communities and other phrases that Google uses to determine local relevance.
How to Earn Traffic & Leads using SEO?
The key advantage of having a solid SEO plan with fantastic content is that it will increase your inbound traffic.
In addition to increasing your traffic, adding pertinent content and keywords can also help you draw in more of the right audience, who have a higher likelihood of becoming clients. You can convert this traffic into new income if you have the appropriate conversion points in place.
Furthermore, high-quality SEO content positions your business as a go-to resource, which increases viewer trust.
Every time someone reads your material and finds something useful in it, they are positively interacting with your business and raising your brand's image. Moreover, increased brand recognition raises conversion rates even higher!
You must be able to put your company in front of your ideal clients if you want to improve website traffic. You may design highly targeted campaigns that provide unique advertisements to the consumers most likely to click through and buy your items using paid social media marketing.
Ways to Earn Traffic & Leads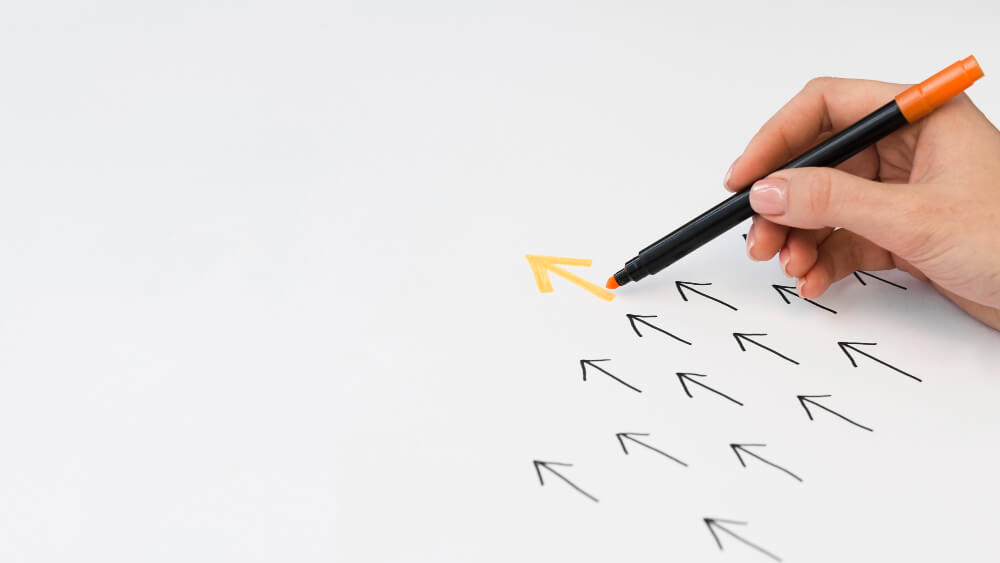 Real estate-related searches climbed by 253% between the years 2008 and 2012. With so many opportunities available online, real estate brokers cannot afford to lose out on this valuable traffic, making SEO more important than ever for real estate brokers.
1. Target Local Keyword Phrases
69% of prospective homeowners start their searches with a local term, such as "Montreal real estate broker."
Real estate brokers typically provide services in several cities and areas. However, when you launch your website, pay attention to the primary city where you conduct business initially.
These phrases may appear on various pages of your website. For instance, a website solely dedicated to Glendale real estate can be structured as follows:
Quebec Real Estate
resident of Montreal
Include the regional keyword objectives on all of these pages
Provide details about school districts, crime rates, median income, public transit, and average homeowner data on a page like "Living in Montreal."
Pay close attention to attracting local traffic. As your site and traffic grow, you can ultimately target more competitive phrases like "Montreal Real Estate Broker" but not right away.
2. Make Your Website Mobile-Friendly
Home buyers are now using mobile devices to look for properties, according to research.
89 percent of first-time home buyers conduct their research on mobile devices.
Searches on tablets about real estate brokers have increased by 300% year over year.
On mobile devices, searches for foreclosures have increased by 180% since last year.
Property investors frequently use mobile real estate websites at home, at work, in line, at restaurants, and in other people's homes, according to a survey. These investors visit mobile websites in order to;
Read over the regular home info.
Get directions to a home
Price comparison
Analyze and compare features
Look through the inventory of a listing company.
Contact a broker.
Find a listing agent.
Examine the feedback.
Look into mortgage finance.
Email or call a broker
View a property-related video on the internet.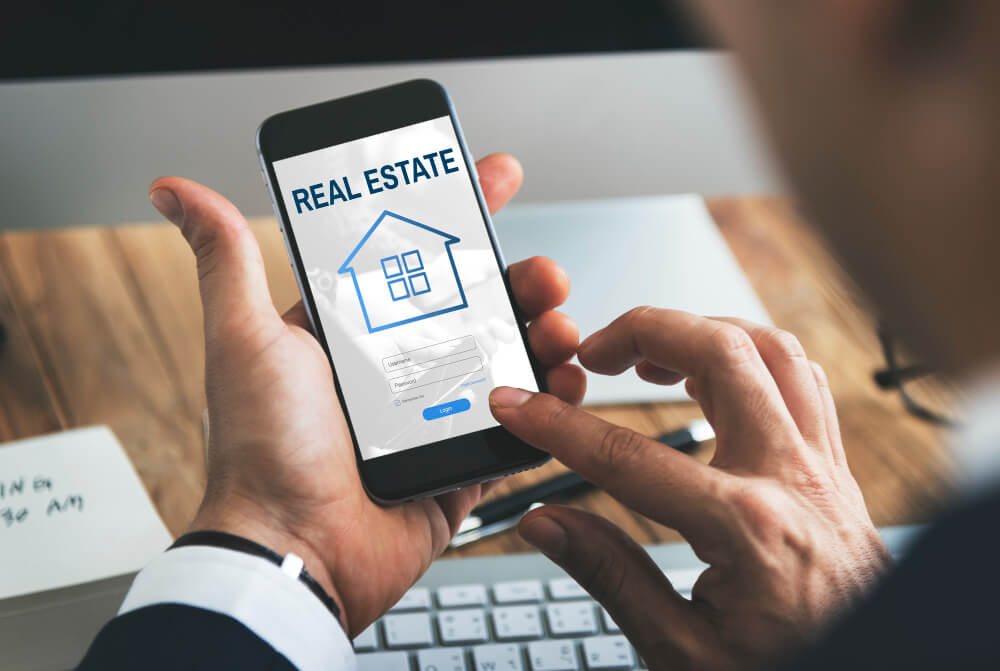 Given these figures, it is undeniable that optimizing your website for mobile use is vital for real estate SEO. Since Google prefers responsive design for mobile, we strongly advise considering it!
This will help users in finding the content they need as well as Google and other search engines in comprehending the structure of your website.
Your on-page SEO and organic search results will improve as a result of these recommendations.
Real Estate SEO: Beyond Your Website:
You may take actions off-site to attract potential clients in addition to improving the traffic to your own personal website. These efforts include strategically leveraging social media and enhancing your bio page on the website of your real estate business.
3. Social Media
Social media is a fantastic tool to build new customer relationships or enhance current ones when it comes to client relations.
A real estate agent who is engaged on social media may interact with clients every day on sites like Facebook, Twitter, Snapchat, TikTok, Pinterest and even Instagram! Find out where your target customers are actively engaging by doing some analysis and research.
Relationships are the backbone of the real estate industry, thus it's important to create online profiles that show your knowledge and skills. People will be more likely to trust you if they search for you and find that you have a strong, professional online presence.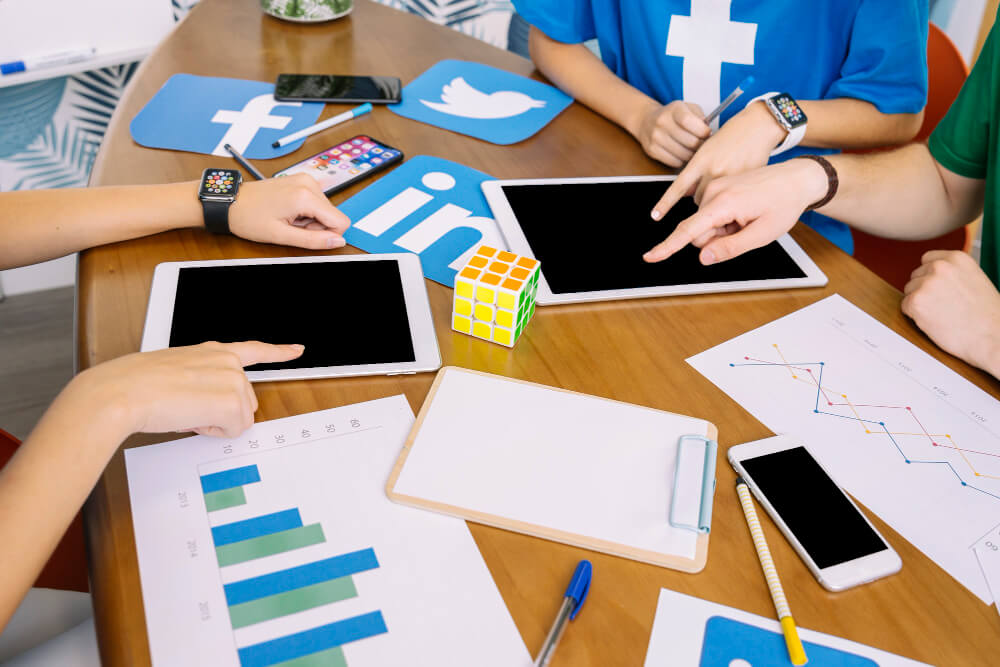 Pinterest and Instagram are particularly helpful for realtors because images and videos are key aspects in all real estate transactions. Consider joining location-based Facebook groups, and participating in your neighborhood on Google+. Use social media strategy across all channels, and platforms including hashtags like #listing or #realestate.
If you're a real estate broker in the province of Quebec who would like to learn more about digital marketing and everything it has to offer, read this blog.
4. Blog About the Properties You're Eager to Sell
Despite the fact that a real estate agent may represent hundreds of listings at once, there are undoubtedly a few important homes that the agent is particularly eager to sell. Writing blog entries is one approach to ensure traffic to your website for those particular assets.
Each blog entry should focus on a particular property's address; which potential homebuyers will look up on Google. Use all SEO best practices, such as using the keyword i: The address becomes the keyword;
Meta description
Title tag
Alt tag on photos
File name on photos
The content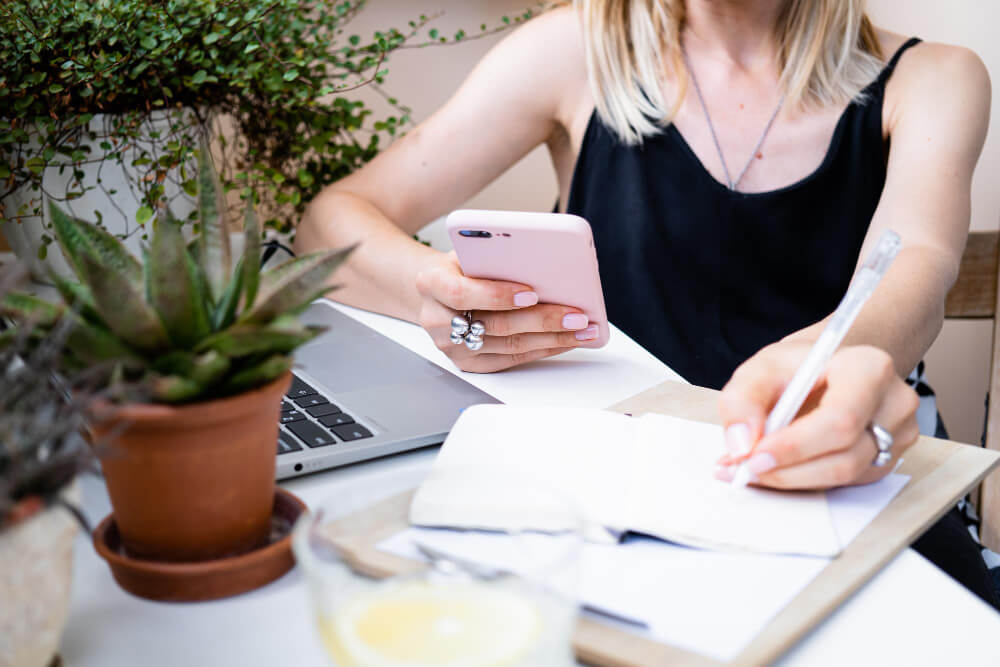 Create 200 words of original text explaining the characteristics of the home in in addition to the standard description; in this case, you don't need to worry about duplicated content.
These property descriptions are anticipated to emerge online, according to Google. You will not be punished for supplying the required listing details. However, you must also include original material if you want to rank the address as a keyword.
5. Get Listings in Directories
Real estate agent directories receive a lot of traffic, so listing in them is worthwhile. Realtors can access directories on the following popular real estate websites.
Try listing your real estate website on multiple directories as it will significantly help your SEO.
6. Optimize Your Broker's Website Bio
If you work as a real estate broker for an agency, your brokerage firm probably maintains a website for each realtor. This is a fantastic website to optimize for your name, even if it is doubtful that this sub-domain would rank for a local keyword goal. People will Google your name; therefore, you should focus on that.
Your full name should appear in the title tag and meta description, as per our advice. But since you're using a name that you don't fully control on the broker site; this may be difficult. Find out what you can and cannot modify, and if you can, optimize the meta data for your name in those fields.
You can use the bio page to offer contact information and a link to your own website in addition to ranking for your name.
7. Images & Videos
All websites rely heavily on images and video content to stimulate visitors' interest, but real estate websites in particular. Buyers enjoy watching a video tour of the inside of the new homes they are considering. Try recording testimonials on video in addition to video tours.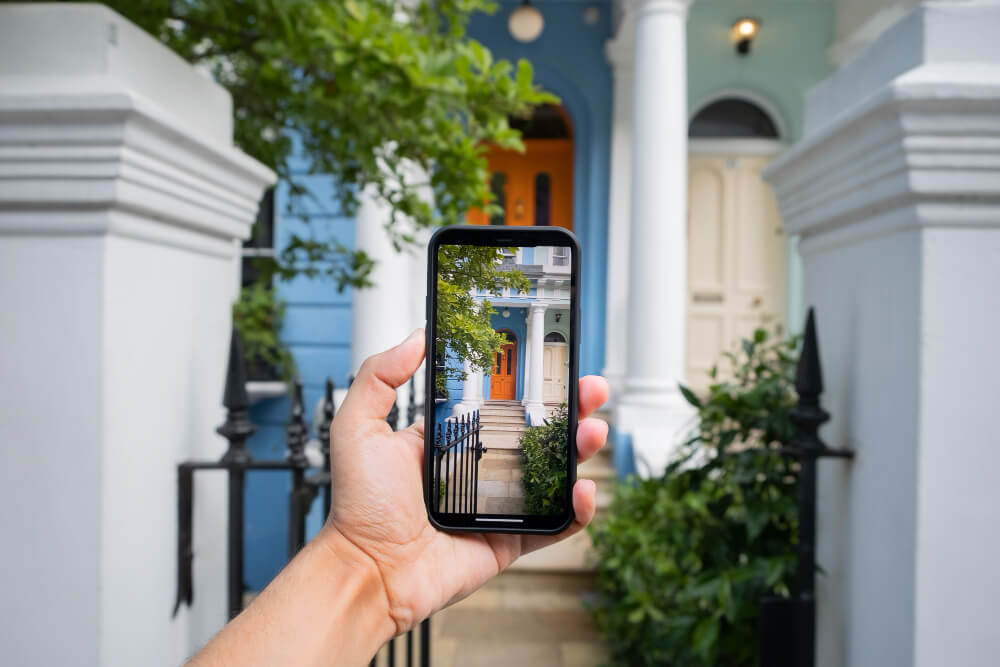 Whenever you sell property, ask for a referral. Try to get the testimonial captured on camera there and then if you have a video camera, a steady hand, and excellent lighting. All property buyers are over the moon as soon as they receive their keys. That is a great time to ask for a referral.
What is the ROI of real estate SEO?
As was already said, the major objective of SEO should be to make it easier for website users to locate what they're looking for.
The king of SEO is content, thus producing high-quality content should be your main goal. You should choose a studied keyword to focus on for each web page, but avoid overloading the text with this term.
Instead, you should concentrate on creating material that will be helpful to your future clients while using the keyword to keep you on topic. The most useful material will respond to their search query and offer perception and knowledge they can't get anywhere else.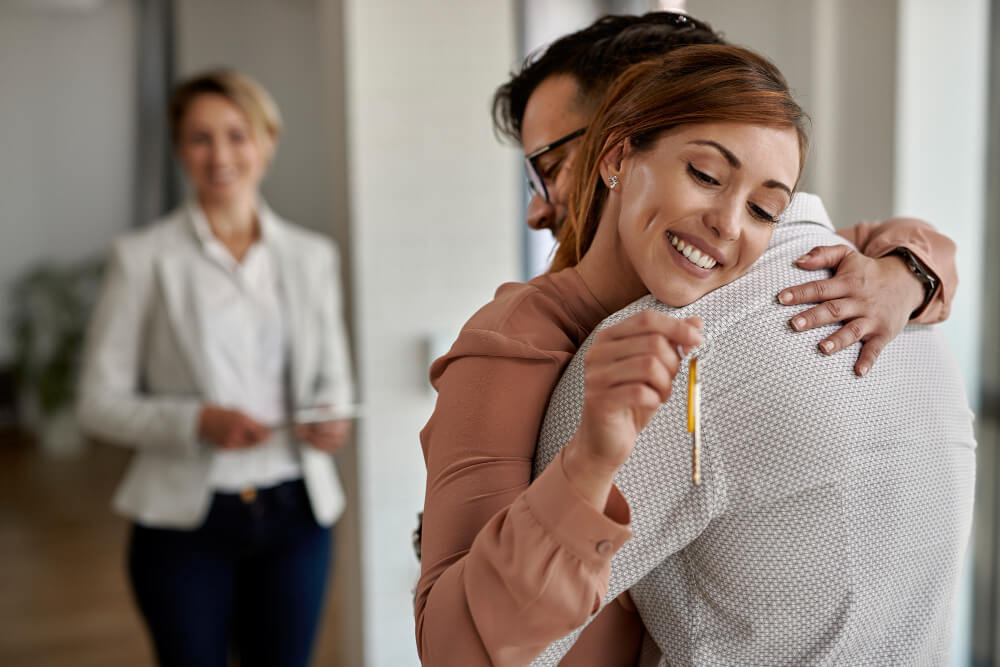 The foundation of real estate SEO is producing excellent content that will appear in search engine results. Shorter paragraphs that could fit in a featured snippet section, H1-H2 tags, tables, lists, charts, photos, and other elements can all be used to accomplish this.