Marketing has always been one of a company's main concerns. Spreading information about your goods and services is vital in order to get sales and earn a profit.
In today's digital world, a company's marketing is now more important than ever. It has been reported that about 5.16 billion people are online today and getting your brand recognized online is now more important than it has ever been in the past.
SEO also develops and changes when new technology does. SEO directly affects user experience, increases your web traffic, promotes your business, and engages customers. An essential part of your company's successful digital marketing is SEO.
All learning is self-education; this is a universal truth. No one can actually teach you anything; they can only motivate you to learn for yourself. However, people can make learning easier for you. That means you'll have to take matters into your own hands if you want to study search engine optimization (SEO).
SEO for Beginners
The Beginner's Guide to SEO blog is a great place to start learning. Marketing Websites' blog is free and available for anyone to read. Our blog begins by addressing the most important questions, such as "What is SEO?" Once you've finished reading the blog, you'll be more informed than the marketers that daily send you junk SEO emails!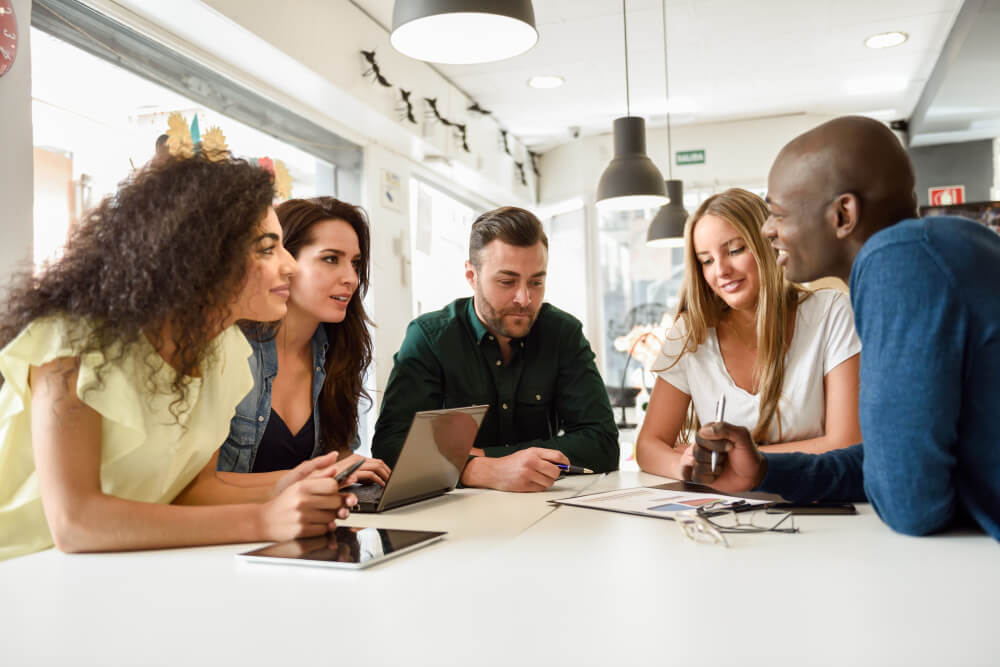 This blog is intended for anybody who owns, manages, finances, or promotes online material using Google Search. This guide is intended for you whether you are the owner of a profitable business, the owner of a few websites, or an SEO professional at a digital agency.
You are in fact in the right place if you're looking for a thorough understanding of SEO's principles as applied to our best practices. but this tutorial won't reveal any tricks that will make your website appear top of Google searches by default. However, by using the best practices, you may perhaps make it a lot easier for search engines to crawl, index, and understand the contact that your firm provides.
Search engine optimization (SEO) frequently entails making minor adjustments to various elements of your website. When paired with additional improvements, these modifications might have a considerable effect on the user experience and speed of your site in organic search results, even though they may appear as small gains when evaluated alone.
Since they are fundamental components of every website, you probably already know about many of the subjects covered in this tutorial, but you might not be using them to their full potential.
How SEO Works
SEO is entirely concerned with both quantity and quality. Your website will receive more traffic and move up in search engine results if it is designed on both the front and back ends. Developing SEO mixes SEO components using a data-driven methodology. These elements consist of: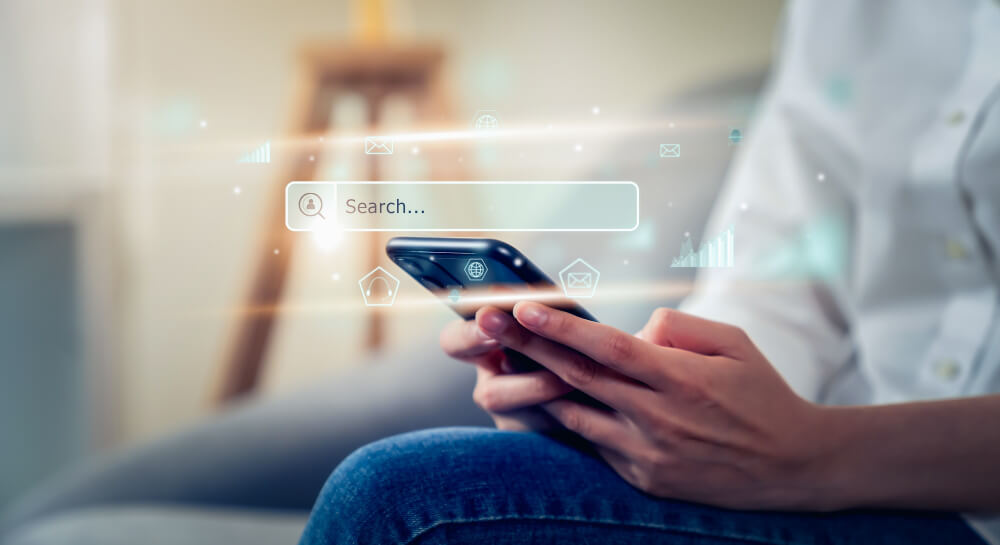 Keyword analysis
Backlink building
Content creation
Keyword Analysis
Words have a great deal of power, and some words may affect how you rank online. Single words or phrases that people regularly use to find what they're seeking can be considered keywords. In order to use commonly searched terms while maintaining a high level of content quality, keywords need to be carefully chosen and positioned in your article.
One of the reasons you need SEO for your business is because of keywords. Some terms or phrases will be used by potential customers when searching for a good or service. Your exposure will grow if your content uses the terms and phrases that clients use since you are explicitly using the right keywords to provide the solutions. The best SEO keywords are ones that have been thoroughly investigated and examined.
Backlink Building
Backlinks are components of your website that point visitors to other reliable, great websites. By mentioning sites that are pertinent to your area of expertise, building backlinks raises your trustworthiness. Including recent, popular events directly from the source, for instance, can boost your credibility.
In order to avoid having your material become lost in other sources, which might be problematic, backlink building should be done strategically. For instance, it is not advisable to pass off someone else's material as your own because plagiarism is a serious offense. Your SEO may definitely benefit from backlink development, but it must be done wisely and ethically.
Content Creation
Where your SEO actually thrives is in the content. You may speak to your audience of current and potential clients directly through your content. Your keywords will support you in developing authority, trust, consistency, and engagement in this area. Strong content may strike a balance between the human element of your customer-focused business and the data-driven analytics required to maximize your online visibility.
Anything your audience hears or sees is considered content.
Blogs
Webpage text
Infographics
Videos
Social media posts
Podcasts
Newsletters
Blogs
It might be tempting to write a blog about anything that catches your interest, whether it's the trendiest issue in your industry or even recent developments in your company. These blogs, however, have a short lifespan.
Soon after publication, you can experience a surge in traffic. But as soon as the news, trend, or craze loses its appeal, your blog's audience will vanish completely.
You'll get regular and passive organic search traffic as long as your content is ranked on Google for relevant search terms or keywords.
Here are some reasons that we think blogging is important
Blogging Builds Loyalty & Trust
Blogging Drives Engagement
Blogging Creates Brand Awareness
Blogging Increases Visibility
Blogging Generates New Leads
Webpage Text
Text is crucial for your website since it: Informs site visitors about you, your services, and how to get in touch with you. provides information to search engines about the subject material of each page.
Because most website users are pressed for time and have little mental capacity to devote themselves to learning about your business, goods, and services, website readability is crucial. Your website's visitors want to be able to access the information they need as soon as possible.
Infographics
Infographics, which make use of visual aids like charts, graphs, and diagrams, can allow individuals with comprehending complicated topics. Concepts may be explained visually using both words and graphics. They are frequently employed for promotional strategies, but they may also be helpful when sharing research or writing blogs.
Videos
Other factors that Google is known to take into account for ranking can also benefit video. The amount of time individuals spends on your page or site and the number of links pointing to your domain is two of the most crucial SEO metrics, and video nearly always increases both of these numbers.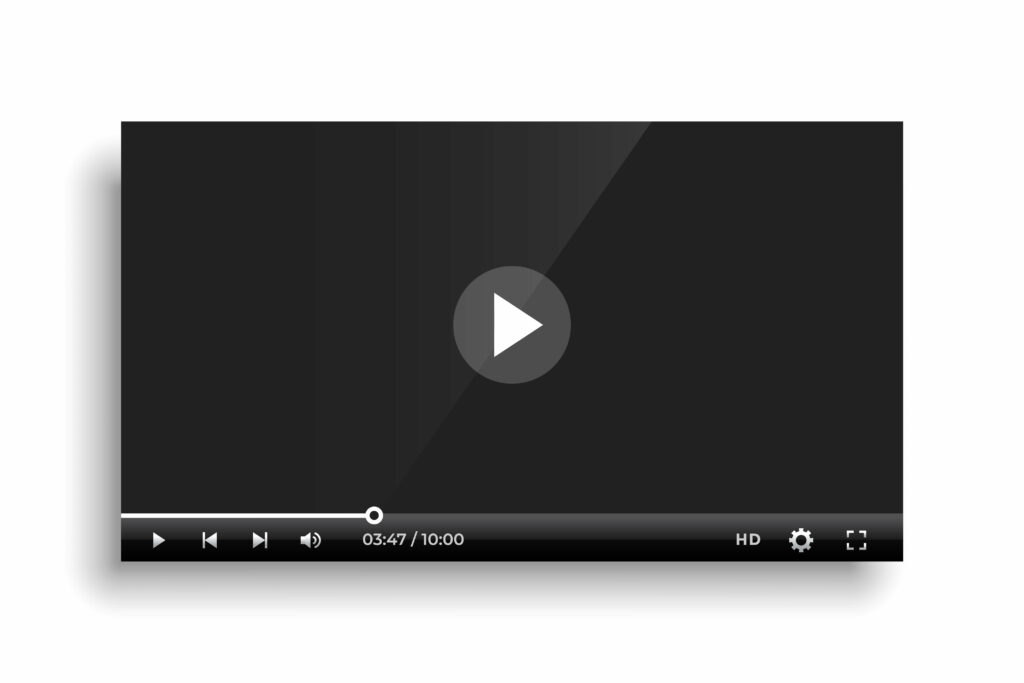 Social Media Posts
How Does Social Media Impact SEO? Although social media does not directly affect SEO rankings, the links you share on social media sites help your company get more exposure.
Social media has really become a true game changer in the world of marketing and business.
Podcasts
For SEO of any sort, including podcast SEO, using the proper podcast keywords is essential. Keywords inform Google that your episode is relevant to a user's search, increasing the likelihood that it will be displayed in the results. Your podcast may show up in Google's search results with excellent podcast SEO.
Newsletters
Email newsletters may also help your SEO by doing what they do best: increasing your brand's reputation and exposure. If you can keep your regular followers interested while also attracting new subscribers, your brand's reputation will increase.
Gain Your Customers' Trust
User experience (UX) and SEO complement one another. Organic trust-building is how SEO benefits your company. User experience refers to how visitors engage with your website. When clients are pleased with your company, you receive more site hits, which boosts traffic and, eventually, your SEO. Your position on a search engine results page (SERP) will gradually approach those top 10 slots as this happens naturally over time.
How easily users can browse your website is part of the user experience. The structure of your website has to be strong and stable. UX is a combination of how site design, tone, and branding work together to create the greatest possible user experience.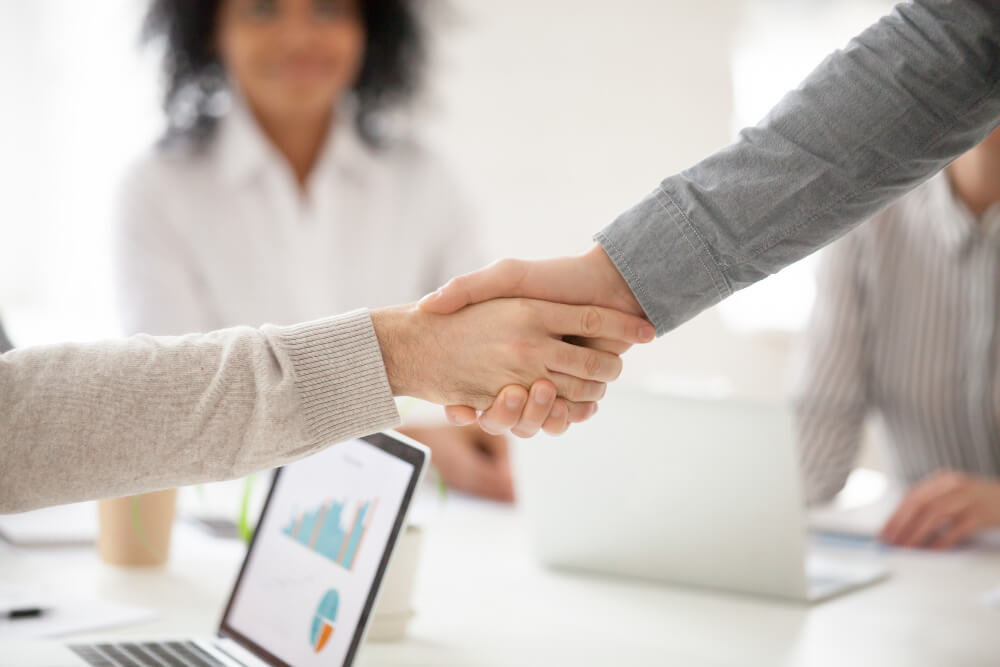 Your company will gain trust naturally if your SEO and user experience are good. The search results that are solely the product of a user's search are known as organic searches. You did not pay to appear at the top of the SERP, thus this indicates. Over time, you will continue to develop and refine your digital marketing strategy as well as your entire business by naturally building trust.
Social Engagement to Promote Content
Online groups on Facebook, Chat forums, and Discord servers are excellent platforms for content promotion. Since everyone who is interested in your field is gathered in one location, all you need to do is persuade them to visit your site.
However, advertising in online communities does not include joining a few groups and bombarding them with spam. You should avoid doing that unless you want to get kicked off and banned.
It takes skill to execute this correctly, and preparation is essential.
You should first join a community and get to know its "culture" before you ever consider trying to promote anything there. Discover the topics that are often discussed.
Visibility Brings Customers
When your website gains visibility naturally, it is doing so as a result of customer searches. Keywords are incredibly useful since customers may find you depending on their demands. Customers get more engaged with you when they perceive you as someone who can satisfy their needs.
However, engagement cannot start unless they are made aware of you. The benefit of SEO is that it makes you visible to potential customers, which opens the door to further engagement.
Depending on your goals, SEO is a pathway to visibility, which may have an effect on the buying process. The trick is to thoroughly investigate SEO to find out what people are searching for. In order to understand your customers and their requirements and goals, local SEO is extremely important. What then is SEO in the context of local SEO?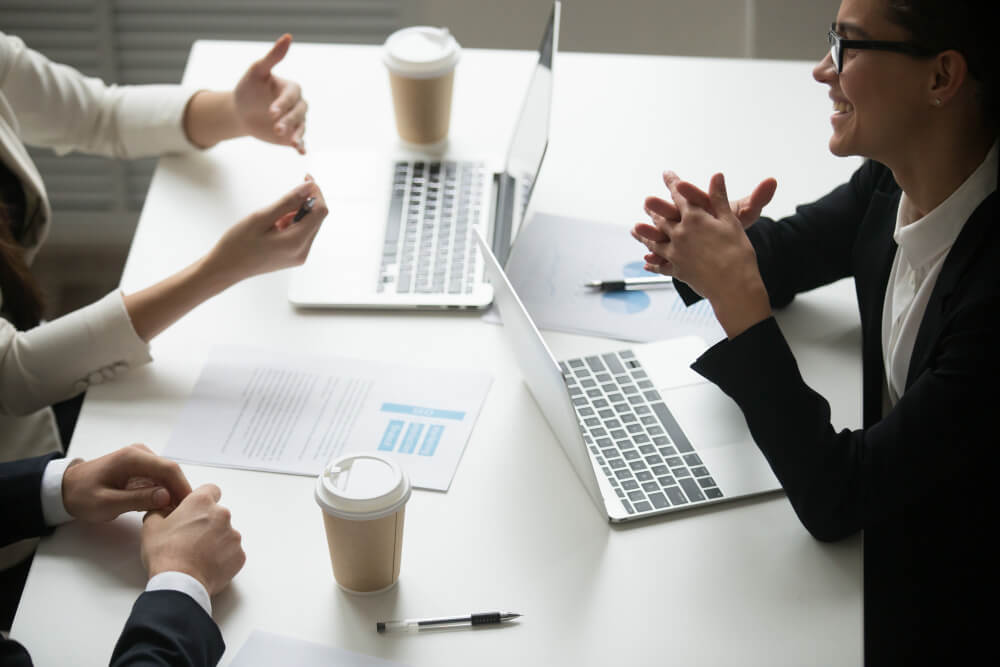 In search results, local SEO takes into account your company's location. Your online exposure may be influenced by your location. You want to be the company that appears first when a potential client searches for a topic that is followed by "near me" or within your geographic proximity. Increasing your local SEO will improve your online presence and expand your consumer base.
Upgrading to Expert Level SEO
The breadth of knowledge for many SEO professionals goes something like this: "Write a lot of blog entries, ask for some links back to your site, and you'll notice your site start ranking higher.
If you simply have basic SEO understanding, this will seem fair, and you won't have any cause to anticipate more until you stop seeing results. By dedicating a few hours every month, you may work toward being a genuine SEO expert.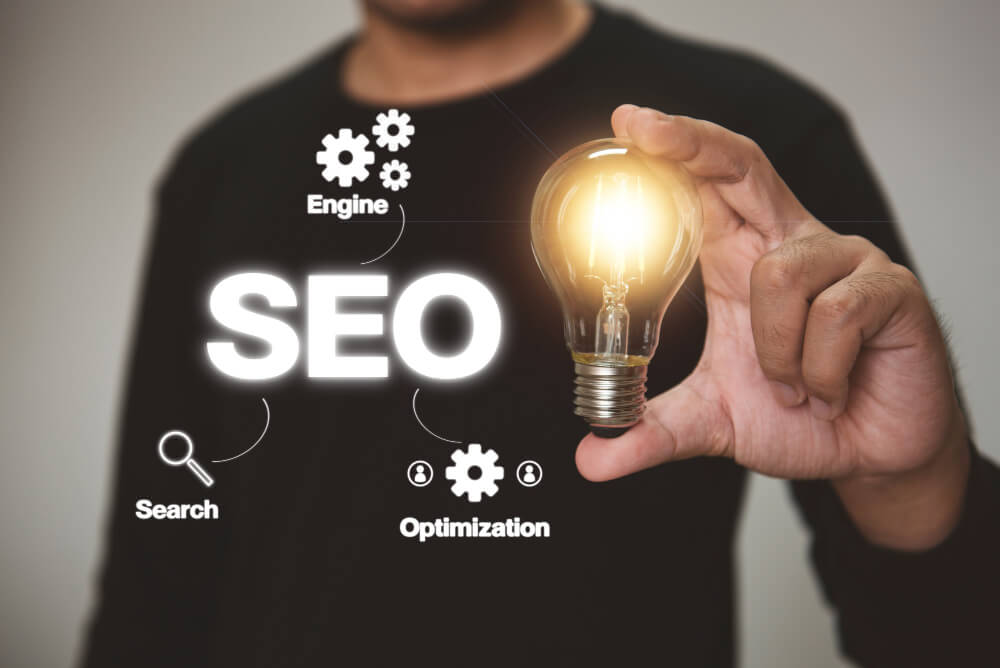 It is possible to become an SEO specialist in a variety of methods; nevertheless, there is no one technique to become a Professional. Although many SEO professionals started out in traditional marketing positions before focusing only on SEO, this is by no means a hard-and-fast rule.
You don't need to have any particular prior experience or background to work as an SEO Specialist. People frequently move from a variety of industries, such as marketing and communications, business, and IT, into careers working in SEO.
Conclusion
Countless qualified SEO professionals have never attended a conference or read an SEO book. They have gained knowledge about SEO from internet reading and genuine practice. These professionals can increase their expertise by reading books and going to conferences.
Following the suggestions, we provided above for SEO beginners, I would recommend looking at some online publications, watching some online videos of SEO specialists, and considering going to a conference if it would be convenient for you. You may quickly increase your SEO expertise without making any large investments.
Additionally, there are a number of offline and online networking options for SEO professionals that provide fantastic opportunities to connect with others in the industry. You can stay connected and up to date with the industry by attending SEO conferences, workshops, and tools like Search Engine Journal.
Get in touch with SEO experts in order to fully optimize your website and get a significant returm on investment.