Google Ads, formerly known as Google AdWords, is Google's advertising solution platform for businesses to promote on Google's wide range of products and larger search network.
You may advertise to Google and YouTube, the two biggest search engines in the world, using the ad platform.
Because there are more ads than ever before on Google Search and its other sites in various formats, your company can actually suffer if you do not utilize search and other sorts of ads.
The team at Marketing Websites will guide you through Google Ads and their advantages in this blog. But, before we begin, let's first examine how everything operates.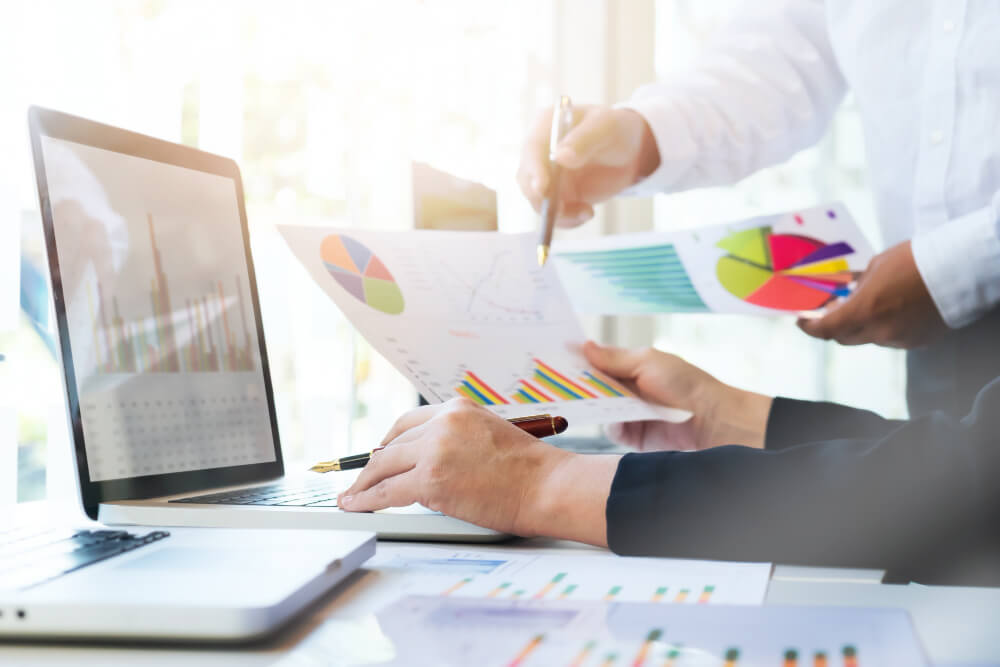 How Does Google Ads Work?
In Search Ads, your goal is to position your ad in the highest search result positions while providing the most relevant search results to users. Additionally, the objective of display ads is to pair user interests with potential ad interests.
In Google Ads, marketers simply bid on keywords for the opportunity to have their ads shown on search results pages.
Every time a person uses Google Search to do a search or visits a website within the larger network, an ad auction takes place.
Google creates an Ad Rank for each ad in an auction, which influences whether users ever see your ads at all.
Currently, an Ad Rank is determined by six factors:
Your Maximum Bid
Ad effectiveness and landing page performance
The requirements must be exceeded for the ads to rank.
Competitiveness
user search environment (For example, device, location, time of day, and search intent)
The impact that ads and ad extensions are expected to have
If your Ad Rank is high enough, your adverts can then show up on top of search results. On top of the results. Additionally, there are more ad spots accessible at the base of search results pages.
Benefits of Google Ads
You obviously want to know "Why you should use Google Ads?"
The corporation continues to develop and enhance its search engine algorithms to deliver the most pertinent search results and advertisements. Google takes pride in showing relevant information and ads.
There are several significant advantages. Here are a few examples.
1. It's a flexible marketing tool
Everyone who regularly uses Google Ads will attest to the platform's exceptional adaptability. It is appropriate for companies of all shapes and sizes.
Using this technique, you may essentially switch on and off internet traffic. Additionally, it works with a variety of different marketing platforms and software programs.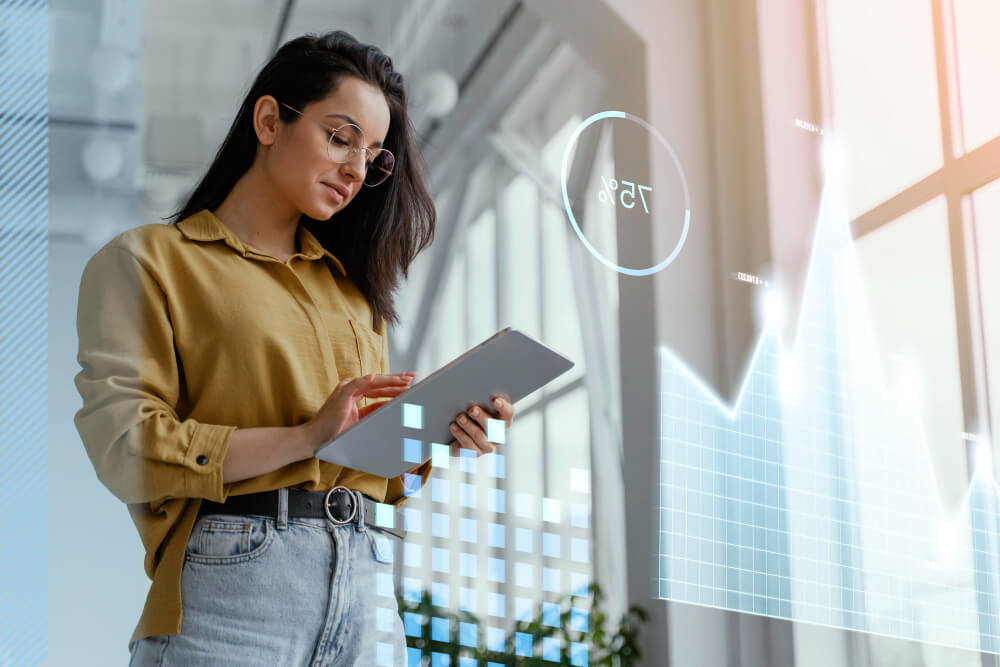 Campaigns may simply be tailored to target particular categories of internet visitors. You may, for instance, target users based on their location, the device they're using, and the Google-owned website they're visiting (e.g., Google search, Google Maps, YouTube).
You can also set your own budget for certain campaign locations. Set daily budgets and limitations on how much you're prepared to spend on clicks for certain keywords, for example.
2. Brand Awareness
People typically associate "Google Ads" with generating visitors through pay-per-click advertisements on search engine results pages. Google's advertising, though, is more adaptable than that. They may also be an excellent tool for increasing brand recognition, which, according to studies, is what the best marketers prioritize:
Before we continue, let's quickly define the term "brand." David Ogilvy provided maybe the greatest explanation in the past:
"The intangible total of a product's attributes: its name, packaging, and cost, as well as its background, standing, and marketing strategy."
Building visitors' trust requires reinforcing your brand name, personality, reputation, etc. The more often you regularly say these things, the more your brand grows and the more credibility you get with potential customers. And trust is what will finally result in sales and devoted clients.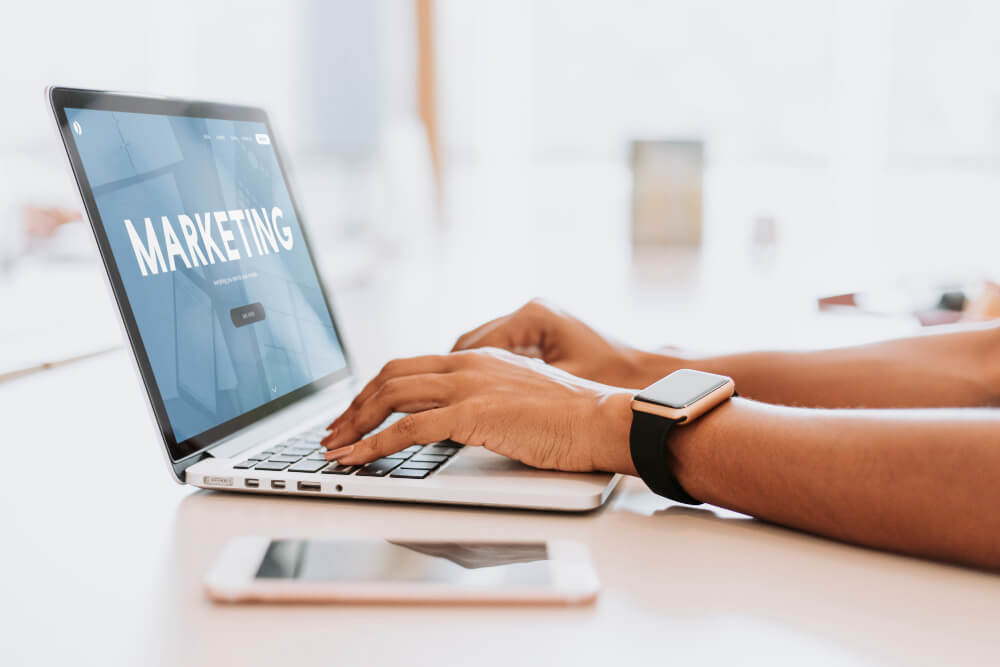 Even if potential buyers don't click, they still see your brand, your logo, what you have to offer, and whatever else you use your content and extensions to highlight through the Ads search network.
3. Google's Reach
Today, Google has evolved from a name to a verb. The Merriam-Webster Dictionary contains a definition for the word "Google."
And if that's not enough to convince you, we've got many other reasons too!
And the reason for it is that individuals now frequently turn to Google for solutions to their problems.
Do you want to know if there is a cure for the back pain you have been experiencing?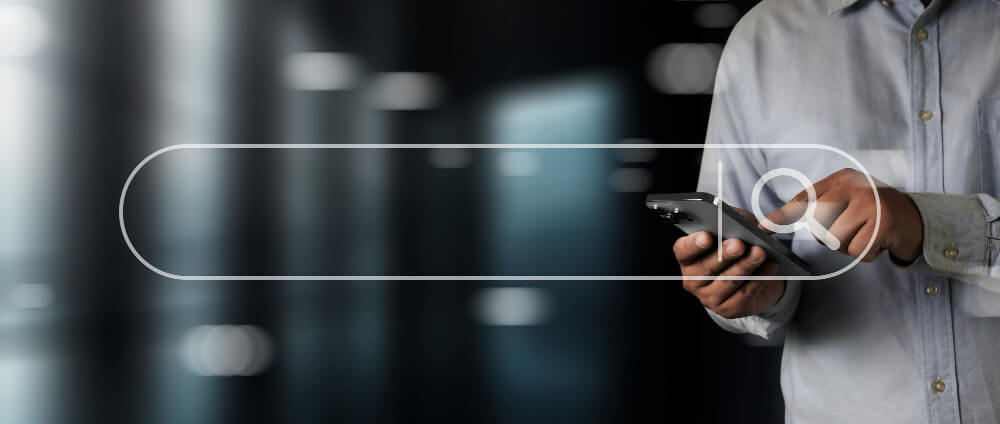 Google it.
Are you interested in learning if there is a technology that makes working together on a post-click landing page easier?
Google it.
These searches alone account for about 2 trillion handled by the search engine annually. Over 5 billion searches take place each day.
People seeking the challenges that your company can solve are among them. There's a good possibility that if they've ever used the internet, they've Googled a solution. And they're more inclined to select you over your rival if you can help them in finding the solution, even if it's through an ad.
4. You learn about your market
It's crucial to understand the thoughts of your ideal customers. Dealing with clients and learning what they want is made much easier by having a clear understanding of your market.
But accomplishing this is quite challenging. Traditional techniques, such as surveys and interviews, have a limited impact on the results.
On the other hand, Google Ads provides insights into consumer behavior and needs that business owners in the past could only hope for.
The terms your consumers used to locate your website, their location, the devices they use, and the times and days they searched are just a few examples of useful information Google Ads enables you to learn about your customers.
Applying this knowledge can help you make your goods and services better, as well as fine-tune your marketing strategies so that you are not wasting money on advertising to consumers who are uninterested in what you have to offer.
One of the most effective advertising tools ever made is Google Ads. It handles the every day millions of searches made by internet users and then provides company owners with a special chance to turn many of these individuals into leads and clients.
5. Budget
Some companies may have to spend hundreds of dollars to win a click. Long-tail keywords in the legal sector can cost up to $1,000 per click:
However, several keywords aren't that expensive. Even if they do, using the Ads gives you the opportunity to set limits on your daily budget, maximum bids, and more. In this manner, you can be sure that you'll never spend more money than you intend to, even if you're not constantly checking your account.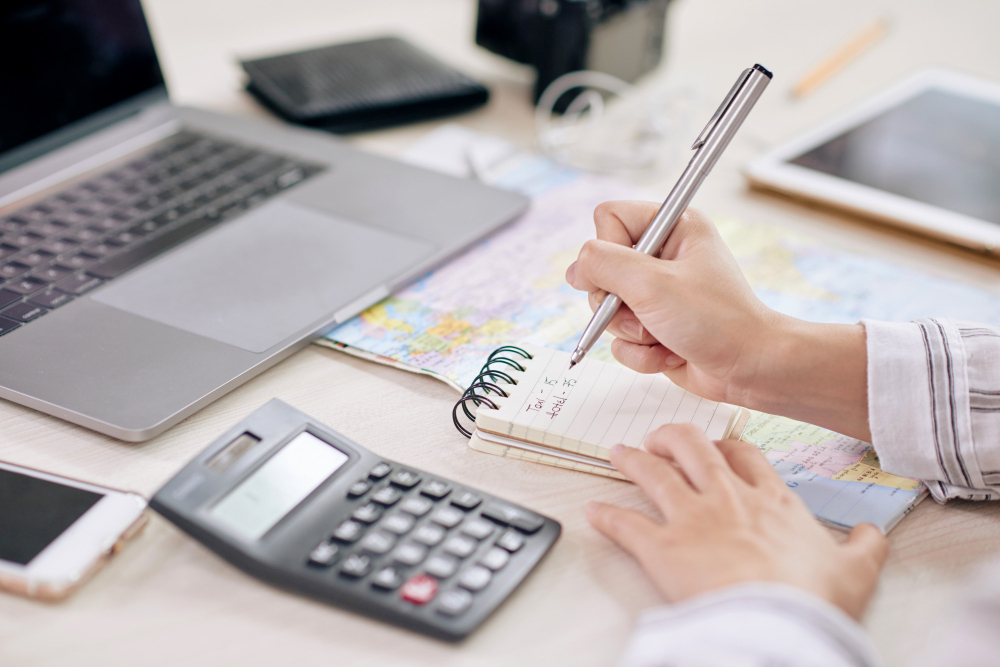 Additionally, you may choose how much money you want to spend each month and change the budget in accordance with the performance chart.
You can boost the ad spend on a campaign if it is producing outstanding results to get more of the desired effects. To cut back on spending on an unsuccessful ad, it works the other way around. However, you may also stop it right away to avoid losing any more money.
6. Conversions
Google considers the post-click landing page experience when determining which advertisements are displayed to prospects that are browsing. A Google Ads support website states the following:
The experience you provide on your post-click landing page, which is the URL consumers see after clicking your ad, has an impact on your Ad Rank, which in turn influences your CPC and position in the ad auction. If your ads link to websites that provide a bad user experience, they could not appear at all or less frequently.
You may direct internet consumers to any old page by using ad networks that don't value the landing page experience. This can quickly waste your money since visitors do not want to search for what you promised them in your ad.
But in order for your advertisements to even appear on Google's network, you'll need to have a post-click landing page that is very persuasive. Also, you'll optimize your ad budget when you create a post-click landing page that is very convincing for two reasons in particular:
Matching message
Focused design
7. High return on investment
In contrast to other marketing techniques, Google Ads only charges you for advertisements that are clicked. With Google Ads campaign optimization, you may get a high return on investment that might not be attainable with conventional marketing tactics.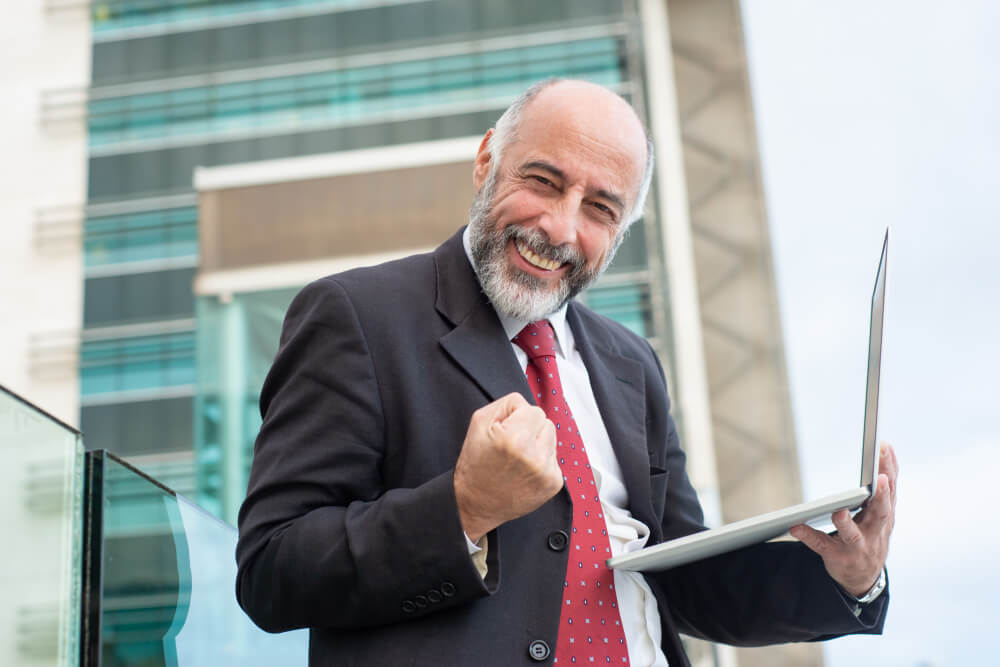 Finding the strategy that works best for you and your company will take some time. You must continuously test and track your efforts to have a better understanding of what will yield the greatest outcomes. Due to its transparency and accessibility of the necessary information, Google Ads is ideal for this.
You should concentrate your efforts and budget on campaign components that offer a strong return on investment. Throw away any campaigns, or portions of campaigns, that are losing you money. Put those savings on profitable campaigns and future test advertisements.
8. Fast results
Google Ads is renowned for providing rapid, straightforward results on your campaigns.
Because the dashboard provides you with all relevant information for each campaign, including the ads clicked, the keywords entered by website visitors, and the cost of clicks, it is a lot easier to analyze the progress and performance of your campaigns.
Google Ads is a very clear and easy-to-use system as a result of these features.
9. SEO
The majority of websites still rely heavily on search engine optimization. The articles and pages you see on page one is not only well-written and include carefully chosen keywords, but they are also located on websites that have built up a significant number of backlinks over time.
Before one of your pages appears in the highly sought-after top place for a general keyword search phrase, it may take years. Some businesses won't ever see it.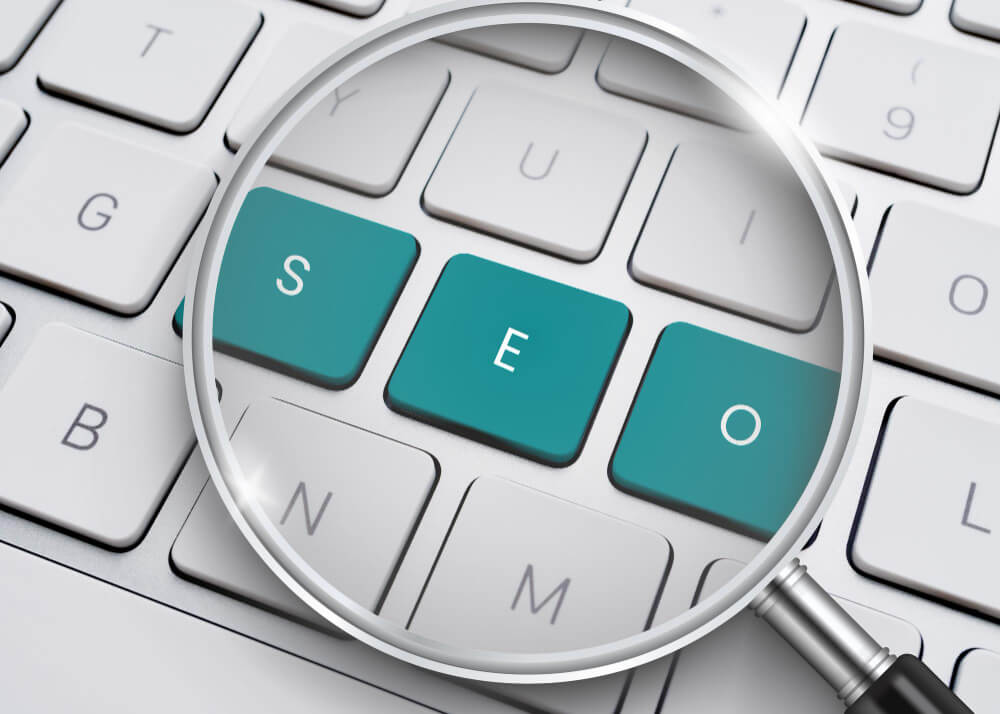 But if you start using Google, your chances of outranking all of the natural results on a search engine results page increase enormously, and it also becomes much easier.
There isn't any never-ending hunt for links that can slightly boost your website's ranking, and there isn't any obsessing over the keyword density on your post-click landing page. On a page like this, where organic results don't even show up until below the fold, start running ads to increase the likelihood that consumers notice you right away.
Let's Begin Using Google Ads
The platforms offer something for companies of all sizes, with a range of advertising objectives and budgets. Various target groups, the majority of whom have used Google to solve an issue at least once in their lives. So why wouldn't you take your chances into the sea of 2+ trillion searches that seem to go on forever to see how much money you could generate?!
How to set up a Google Ads campaign
In order to launch a Google Ads campaign, do the following:
Open your Google Ads account and log in.
On the left, select Campaigns.
Press the + sign.
Decide on a "New campaign."
Choose your campaign's objective or start one without any.
Pick a type of campaign.
Then click Next.
Choose your campaign's settings.
Click Save to keep going.
Use the above tips to design the best Google Ads campaign from there.
To Summarize, you should use Google Ads to grow a business online. If you wish to generate sales, raise your brand image, test new business models online, or collect data, an ad platform like Google Ads is a must-use channel.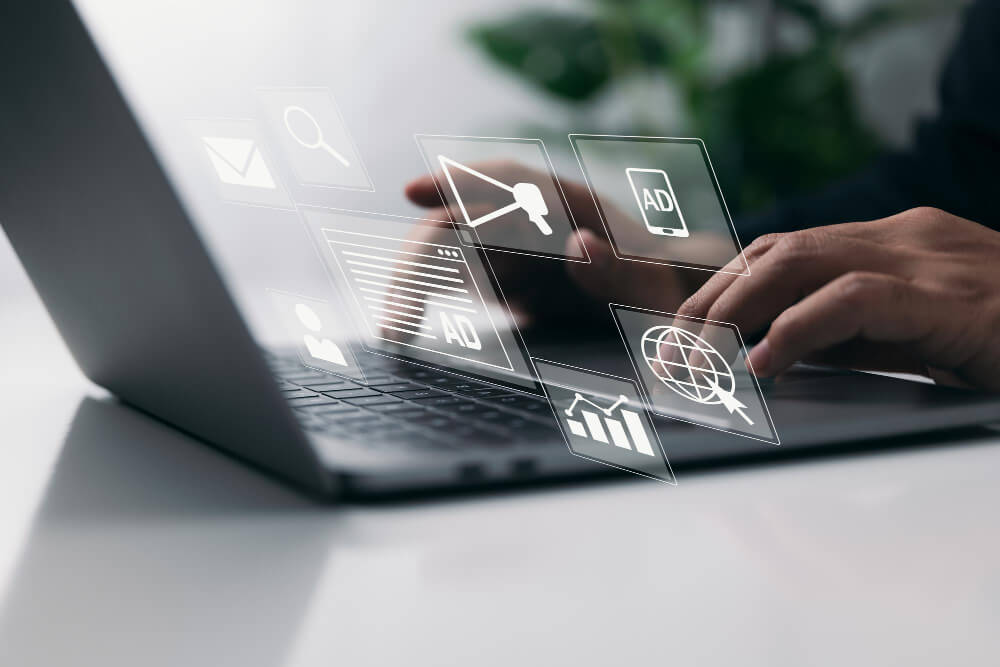 Thanks to a variety of campaign settings and bidding options, businesses using Google Ads may get results with a range of budgets, high and low.
Ads may be created by smaller businesses for as low as a few dollars per month.
For large businesses, the advantages increase as you can scale ad buys effectively, and Google Ads are more affordable than traditional forms of advertising.
Learn more about search engine marketing or other search engines that you may use for advertising.